If you're looking for a list of book fair companies, you've come to the right place. Here we will list the top 10 book fair companies you can use to put on your next book fair. Our top pick is Love My Library Book Fairs Reimagined. They have taken the traditional book fair and reimagined it for our world today. With Love My Library Book Fairs, you won't need to setup a display. You don't even need volunteers. You'll be able to run this by yourself and still get more books for your readers. Love My Library Book Fairs is what a book fair should be.
Here is a Love My Library Book Fair video to amp up the start of a Love My Library Book Fair!
The Simplest Way for Readers to Get Books
Sign up for free today! It only takes 10 minutes to set up your account and kick off the easiest library fundraising program you've ever hosted.
Love My Library Book Fair is a book fair reimagined. It takes the work out of a book fair while offering many more titles to choose from. There is no inventory to worry about and there's no need to handle money. You use Love My Library's platform to have students choose books that they would like, then they are able to text, email, and share to social media about the book fair to raise support. The more support they raise, the more books they are able to get and the more books you get!
How Love My Library Reimagined Book Fairs
1. Gets Students Excited About Reading
Love My Library Book Fairs get students excited about reading books.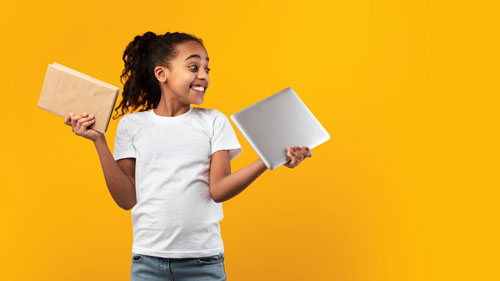 Readers are able to build their bookshelf, which is a wishlist of books they would like to have. Then after registering they are able to use simple tools to gather support. The more support they are able to get, the more books they are able to obtain.
The support the student raises not only gets them credits to spend on books they want, but you'll get to keep 45% of the donations as cash!
2. Signup for Free
There's no obligation to signup.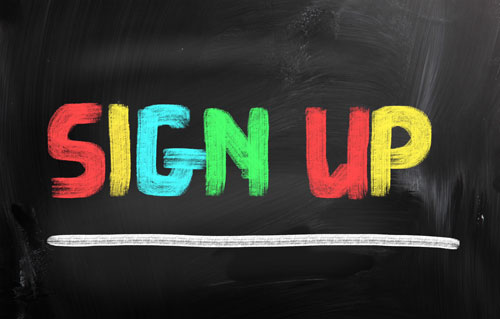 Create an account and see what Love My Library Book Fairs are all about. You can start your book fair at anytime. Love My Library Book Fairs provide promotional material for your library at no cost to you.
There's nothing to lose and books to gain! Signup today!
3. Readers Get Free Books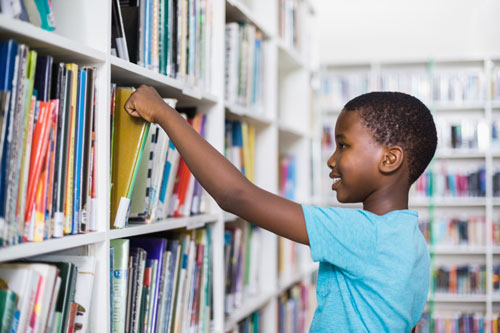 You can view titles online, so there isn't a need to show books and you are not limited by what titles you can pick. Readers can choose from various subjects and genres to find books that really interest them.
Readers are able to get free books by gathering support.
There is no doubt in my mind that this is the best book fair anywhere!!!
4. Extremely Simple
Love My Library Book Fairs use the latest technology that allow supporters to gather donors from across the world by using the platform to send texts, emails, and share on social media links for donor support.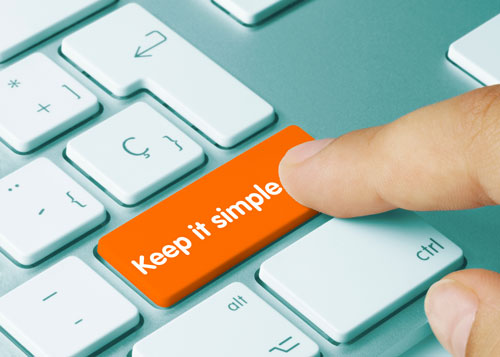 The more donations accumulate, the more books readers are able to get and the more books the library can get.
Donations can be made on any device.
Most donations are made over a smart phone.
The easier it is to give, the more books you're able to get!
5. No Volunteers Required
Because the system is automated volunteers aren't needed.
Try running a traditional book fair with no volunteers!
Love My Library Book Fairs only need one person to organize and run the whole campaign. Readers gather supporters and earn books and the library also gets books.
Sometimes it is hard to enlist people to help.
Everyone is busy and we understand.
That's why Love My Library Book Fair makes it simple. You can run it all solo because it's that easy!
6. Don't Need to Handle Money
Love My Library Book Fair tracks all transactions so you don't have to.You are able to see all donations from your dashboard.
Donors are able to donate through their mobile device or personal computer. It's that easy.
There's no hassle of giving change, no need to keep track of funds, and no need to worry about holding money or wondering if calculations are correct.
You sit back and watch the donations come in!
7. Don't Need to Manage Inventory
This really is the easiest book fair you'll find!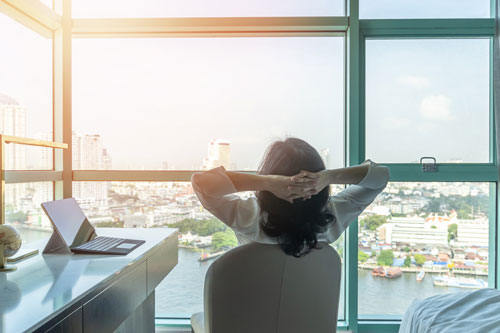 There are no displays to set up. You don't need to keep track of books. There are no candles, calendars, or cookie dough tubs to peddle.
There's no need to spend time keeping track of transactions. There's no need to have extra space to store the items.
You have enough on your plate.
With Love My Library Book Fairs, it's all automated!
Here are the top 10 book fair companies
1. Love My Library Book Fair
Love My Library has reimagined what a book fair should be.

Using Love My Library Book Fairs, the fundraising process is streamlined so all that is needed is to sign up, create an event, and then students create donation pages to send to family and friends and raise support and earn free books.
Readers can choose books from a pre-curated selection of best-selling titles!
Sign up for free to kick off a reimagined book fair that students, sponsors, and community members will be inspired by!
2. Scholastic Book Fairs
Scholastic is the big dog of the book fair industry. They are the traditional book fair titan. Needing no introduction, their name is synonymous with book fairs. Here is what they have to say: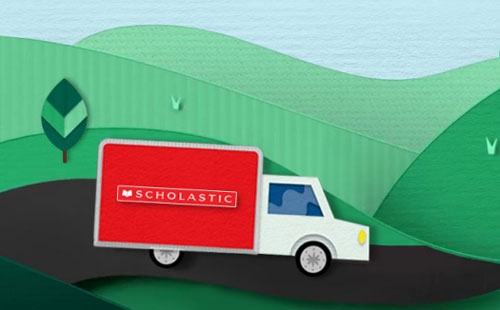 "Stories create connections and tie us together wherever we are.
Scholastic Book Fairs empower kids to find the stories that speak to them. They create community as we safely join each other in a shared love of reading and help provide the support your schools need.
We can't wait to connect with you."
3. The Reading Warehouse
The Reading Warehouse has two options for those looking to run a book fair that depends on how much you think you'll be able to sell. They explain below: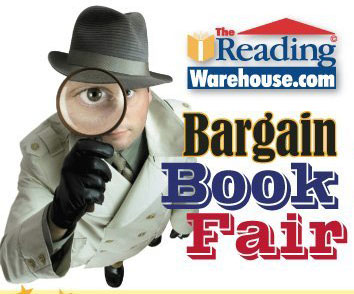 "Our K-5th Bargain Book Fairs For Your School or Organization Will Provide Students With More Books and Your Group with More $$ Profit!
Book Fairs must exceed $2000 in order to earn 30% profit.
If you have sales less than $2000 we are unable to pay any profit. Fairs with lower sales amounts may want to consider our Books Rock Café virtual book fair as your school receives profit regardless of the total sales."
4. Lowry's Books and More
Lowry's Books & More book fairs come in 3 formats. You get to pick the one that tailors to your needs. They describe the options here:

"Lowry's Books & More is an independent provider of bookfairs. What differentiates us from "the big guys" is our ability to provide a customer-friendly book fair tailored to meet your school's needs. Our Book Fairs can come in three formats:
Standard table top format.
Book Mobiles: custom fitted trailers lined with bookshelves are driven to your school. They are a fully self-contained mini bookstore with heating and air-conditioning.
Book carts. Just like our competitors, all you have to do is open them up and start selling books!"
5. Literati Book Fairs
Literati acquired Follett and now that the two have merged you can choose among three ways to get your earnings. They have been in the book fair industry for a long time. The following is from their site: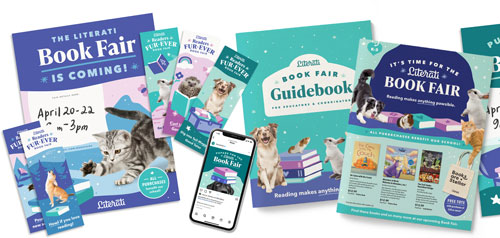 "Follett Book Fairs are now Literati Book Fairs! Host a fair with decades of expertise on your side.
Books Kids Love: Help them discover the new stories and beloved series they'll treasure forever. Simple Set-up: One volunteer and 45 minutes is all you'll need to bring the book fair to life.
Endless Rewards: Choose free books, Follett Titlewave® credit, cash, or a combination of all three."
6. The Bookworm
If you're in the Colorado area, there is a book store with a cafe in the city of Edwards. They provide a local option for book fairs for area schools. Here is their information:

"The Bookworm will organize everything. We will provide quality literature at every age.
We will make your book fair as small or large as you'd like and can provide the specific titles you request. Complimentary book delivery and set-up. Free author presentation and signing! Free classroom talks by a children's book expert!
Personalized service and recommendations. Hassle free returns.
Community dollars will stay in the community."
7. Barnes & Noble Bookfairs
Barnes & Noble is a known book store titan. They also happen to do book fairs. If you haven't explored their book fair options, here they are below from their website:

"Barnes & Noble hosts your Bookfair both in your local store and online, providing the perfect fundraising opportunity for pre k-12 schools and not-for-profit arts literacy, humane and service organizations.
With online shopping as part of your Bookfair, supporters can reach out to family and friends literally anywhere and everywhere. Our vast selection of books, DVDs, educational toys & games, CDs, gifts and more provides options for everyone and makes finding something to purchase easy and exciting.
We work with you to tailor the bookfair to your needs — whether it is classroom wish lists or required reading displays, we make you the focus of the Bookfair. Our knowledgeable booksellers take care of all setup, cashiering, and accounting, and we automatically send the earnings to you — giving you more time to publicize the Bookfair to your supporters.
We help you plan exciting store events to coincide with your Bookfair and provide materials and ideas to promote your Bookfair. Earn a percentage of net proceeds from your Bookfair sales in store and online."
8. Phoenix Book Company
Phoenix Book Company is a book store based in Phoenix, Arizona. They thrive on customer service and if you're in the area they would love to set up a book fair for you. Here is an excerpt from their page:
"We strive to provide a customer-service driven experience that ALWAYS includes:
Free Set-Up & Take Down Service. No-Strings-Attached 20% Back For Your School. Easy Fair Management with Even Dollar Pricing that Includes Tax.
Books That Are 20-60% Off Retail Prices. An AMAZING selection and Personal Service."
9. Anderson's Bookfair Co.
Anderson's started as a Pharmacy in Naperville, Illinois in 1875. They are now based out of Aurora and their bookshops host hundreds of author signings annually. Their bookfair division runs local book fairs. Here is more information from them:

"Hosting your book fair through Anderson's means offering your students the best, newest and diverse selection of books, while earning money for your school, all with the ease of working with an experienced, locally-based company!
Anderson's Bookfair Co (ABC Fairs) has been hosting book fairs in our communities for decades and has given back hundreds of thousands of dollars to support local schools over the years.
Your school can receives up to 25% of the profits in cash, or 45% of the profits in books, or a combination."
10. Christian Book Fair
The Christian Book Fair is a non-profit ministry that promotes Christian literature. They cater to private Christian preschools, primary schools, and homeschools. Here is their mission: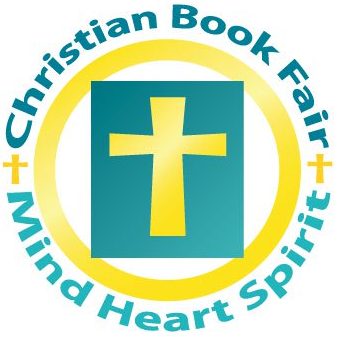 "Book fairs are great ways to encourage reading among youth or the community and provide a great fundraising opportunity for the school as well.
The Christian Book Fair is unique in that it provides faith based books to inspire hearts, minds and spirit of readers and 100% of the profit goes to charity.
Faith based books include books that are biblical based as well as books that are based on Christian moral values and virtues.
The Christian Book Fair hopes to provide books that encourage and inspire children in their moral life, literary skills, and knowledge base as well as provide schools with an opportunity to raise funds for their educational program."
No matter which book fair you choose, remember to keep things light and fun! Getting books should be fun, not a chore!