Is there a such thing as having too many books? We don't think so either. But books can be expensive. What is a book lover to do? Well you have come to the right place, because here we detail 15+ book themed fundraising ideas to get your hands on more books! Our top pick is the easiest option of all and the one that will get you more books than all the others, and that is Love My Library Book Fairs!
Here is a Love My Library Book Fair video to amp up the start of a Love My Library Book Fair!
The Simplest Way for Readers to get Books
Sign up for free today! It only takes 10 minutes to set up your account and kick off the easiest library fundraising program you've ever hosted.
Love My Library Book Fair is a book fair reimagined. It takes the work out of a book fair while offering many more titles to choose from. There is no inventory to worry about and there's no need to handle money. You use Love My Library's platform to have students choose books that they would like, then they are able to text, email, and share to social media about the book fair to raise support. The more support they raise, the more books they are able to get and the more books you get!
1. Literacy Based
Love My Library Book Fairs get students excited about reading.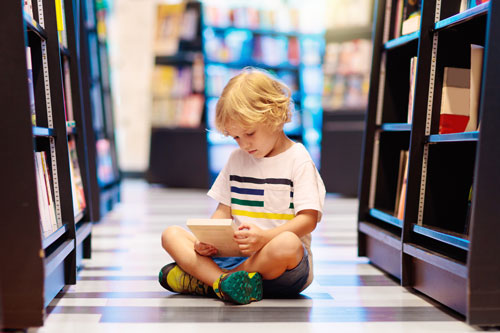 Readers are able to build their bookshelf, which is a wishlist of books they would like to have. Then after registering they are able to use simple tools to gather support. The more support they are able to get, the more books they are able to obtain.
The support the student raises not only garners them book bucks to spend on books they want, but the organization who put on the Love My Library Book Fair gets 50% of all the donations as cash!
2. Signup is Free
Signup with no obligation.
You can create an account at no charge.
Signup to check everything out. You are able to start your Love My Library Book Fair at anytime. There's nothing to lose and books to gain! Signup today!
3. Readers Earn Free Books
A Love My Library Book Fair allows you to select from a pre-curated selection of best selling titles.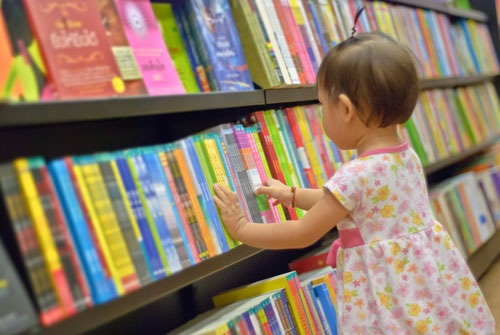 You can view titles online, so there isn't a need to show books and you are not limited by what titles you can pick.
Readers are able to get free books by gathering support and the library or institution conducting the book fair earns funds to use at their discretion.
There is no doubt in my mind that this is the best book themed fundraiser anywhere!!
4. The Program is Simple
Love My Library Book Fair uses the latest technology that allows supporters to gather donors from across the world by using the platform to send texts, emails, and share on social media links for donor support.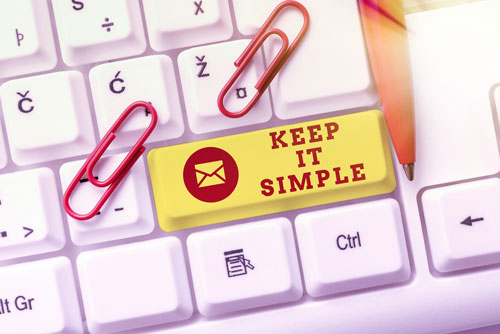 The more donations roll in, the more books readers are able to get and the more books the library or institution can get.
Donations can be made on any device.
Most donations are made over a smart phone.
The easier it is to give, the more books you're able to get!
5. No Volunteers Needed
Because the system is automated volunteers aren't needed.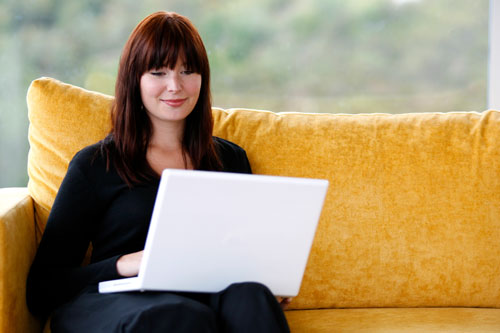 Try running a traditional book fair with no volunteers!
Love My Library Book Fairs only need one person to organize and run the whole campaign. Readers gather supporters and earn books and the library or institution also gets books.
Sometimes it is hard to enlist people to help.
Everyone is busy and we understand.
That's why Love My Library Book Fair makes it simple. You can run it all solo because it's that easy!
6. No Handling Money
Love My Library Book Fair tracks all transactions so you don't have to.You are able to see all donations from your dashboard.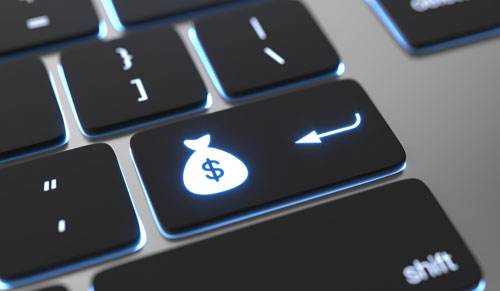 Donors are able to donate through their mobile device or personal computer. It's that easy.
There's no hassle of giving change, no need to keep track of funds, and no need to worry about holding money or wondering if calculations are correct.
You sit back and watch the amount raised accumulate!
7. No Managing Inventory
This really is the easiest library fundrasing program you'll find!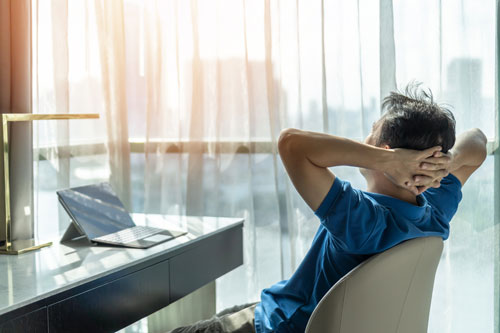 There are no displays to set up and number of books and goods to keep track of. There are no candles, calendars, or cookie dough tubs to peddle.
There's no need to spend time keeping track of items. There's no need to have extra space to store the items.
You have enough on your plate.
With Love My Library Book Fair, it's all automated!
Here are 15+ book themed fundraising ideas arranged by category to choose from!
Favorite Book Themed Fundraising Ideas
1. Love My Library Book Fair
Love My Library has reimagined what a book fair should be.

Using Love My Library Book Fairs, the fundraising process is streamlined so all that is needed is to sign up, create an event, and then students create donation pages to send to family and friends and raise support and earn free books.
Readers can choose books from over 3 million different titles!
Sign up for free to kick off a reimagined book fair that students, sponsors, and community members will be inspired by!
2. Read-A-Thon
Earn money while encouraging students to read.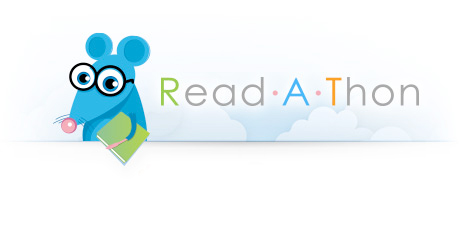 This proven fundraising program will have you raising thousands of dollars with minimal effort. The average participating reader raises over $90..
Everyone wants to support students reading. Read-A-Thon makes it easy. It promotes literacy while raising funds. It's a win win!
Ongoing Book Themed Fundraising Ideas
1. Book Shelf Selling Used Books
Set up a book shelf that displays books you would like to sell. Maybe they are older books and you have to make room for new ones.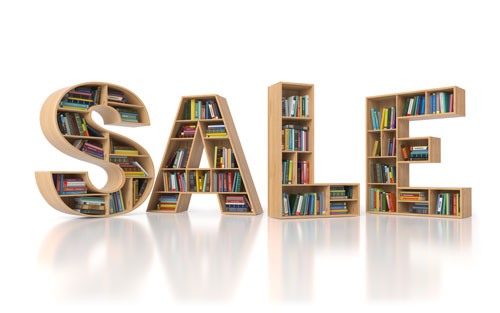 If you run a library, you can keep it next to the checkout counter. Decorate the book shelf so it gains extra attention.
People can buy books off the shelf and you can restock as needed. You can even have different selections of books for different seasons and holidays.
2. Wall of Recognition
This works for schools or libraries. You will be setting up a wall of recognizing donors and supporters.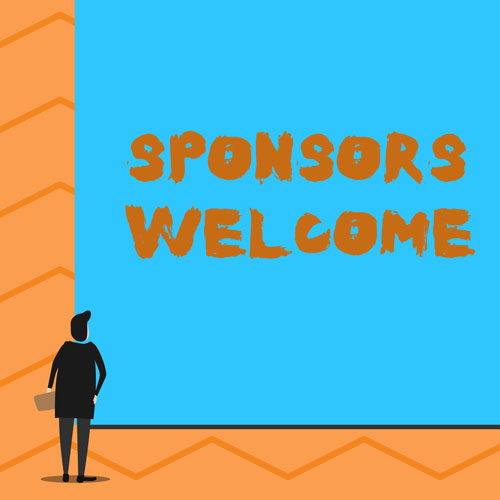 Let local businesses know that you will post their business cards and/or ads on a wall at the library or school. You can even print up a little certificate of recoginition to post with their ad or card.
This will work with any donors you might have so personal donations can be collected as well. Then you can use the donations to get more books.
You can have the wall be an annual posting so whenever a donor donates, they are able to be featured on the wall for a year.
3. Amazon Affiliate Links
This is a fundraiser that lets you get a portion of Amazon sales. You'll go to the Amazon Affiliate page and become an affiliate. Then you can generate affiliate links that you can share with others.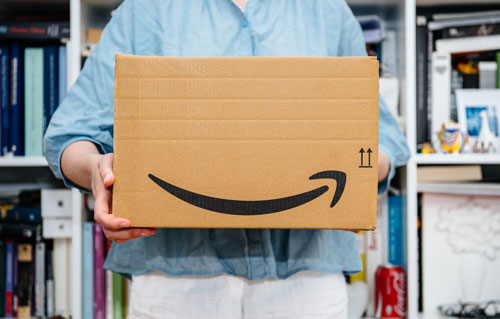 You can generate a link for products sold on Amazon. So if you're a library and there is a popular book being checked out frequently, you can print up a bookmark with an affiliate link on it, then if the person who checked out the book used the link to purchase a copy of it on Amazon, you would get a portion of that sale.
Create links to popular items you think others may want to purchase, then ask them to use your affiliate link so that you can get a portion of the cost.
They don't pay any more for the item but it does raise money for your library.
4. Amazon Wish List
This option is especially effective is you have a need for items found on Amazon for your group. If you don't have one already, you'll create an Amazon account for your group.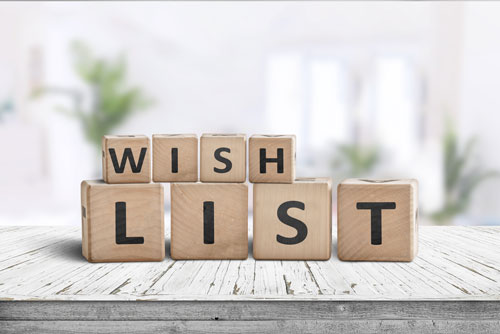 Then you'll find the items you need and instead of adding them to your cart, you'll see an option just a bit farther down to create a list. After you create a list, it'll change to "Add to List". You'll add all the items your library needs to the list then there's an option to share the list.
You can share the list to others individually, or get a link to share anywhere. By sharing the link on your web site others can go to your list and buy the items for your group.
Advertise your list however you see fit. The goal is for donors to come together and get everything on your list.
Book Themed Fundraising Sales
1. Magazine Sale
There are several platforms an internet search will yield when it comes to fundraising through magazine sales.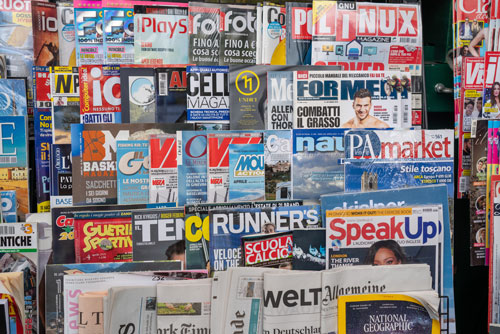 Pick one that works for you. Typically the group fundraising keeps 40-45% of the profit from a magazine sale. The idea is to have readers have their families ask friends and families to subscribe to magazines they are interested in the platform.
Subscriptions generate revenue, and the group gets a portion of that. Selling reading material makes sense for a book themed fundraiser.
This may be one fundraiser that piques your interest.
2. Book Mark Sale
Have readers create book marks. Then you will have them sell those book marks to friends and families.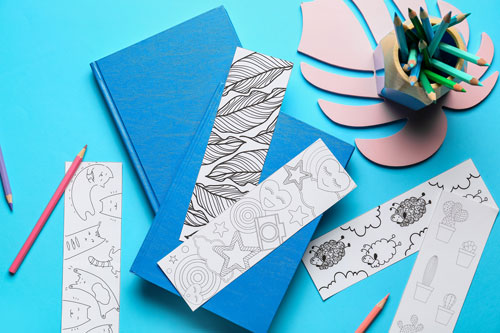 They can even be personalized.
Friends and families show know that the funds raised are going to be used to get books for your group.
Make sure readers sign their creations as that will make families and friends want to buy the book marks even more.
3. School Created Book Sale
For this fundraiser, students will collectively create a book that will be sold. It can include short stories, poems, and haikus written by the students.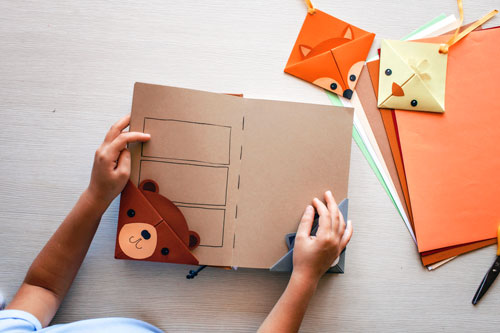 Family and friends will jump at the chance to purchase something published that has the name and work of their student.
Include pictures of the authors to drive up sales.
Book Themed Fundraising Events
1. Book Auction
Arrange a date and a venue to hold an auction. You'll be auctioning off books that need to be replaced.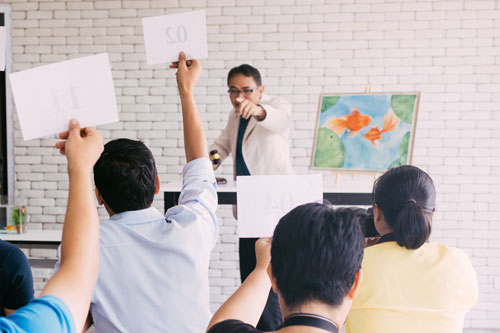 You can even have supporters donate books to sell. Sell drinks and snacks at the event for extra funds.
Friends and families gather together for the event and bid on different books and even other items that might be donated. All funds go towards getting more books!
2. Book Raffle
Have supporters donate items that could be raffled off. Also be sure to include books in the raffle.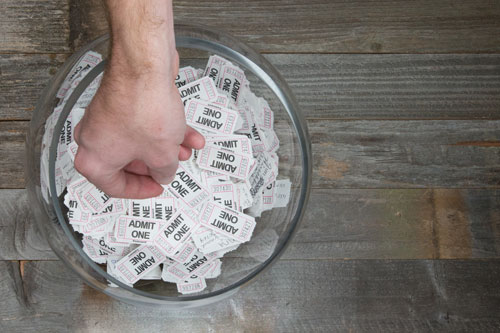 Then you'll sell raffle tickets. You can make it an event and have a big turning raffle drum to make it fun. Sell snacks and drinks at the event.
Have the items to be raffled off at the event as well. Holders of raffle tickets have them ready and are able to claim their prizes the moment it is announced.
This creates a lot of excitement during the event. You can make this an annual event to raise money for more books!
3. Book Bingo
This is another one where supporters can donate items to be won.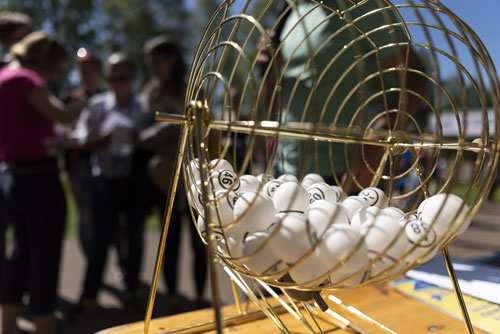 Once you have acquired items people can get, then you will sell bingo cards. There are plenty of online sources for bingo cards.
Have several of the prizes be books as well!
This would be a fun event and the proceeds can go to more books.
4. Book Character Dress Up
This is a schoolwide event where students get to dress up as their favorite book character.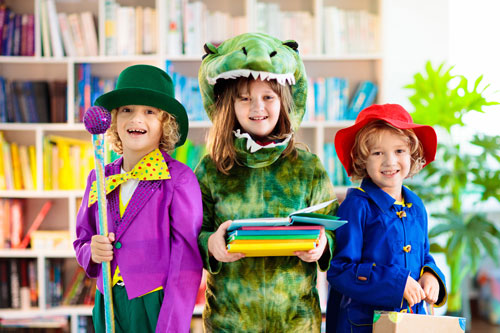 Throughout the day sell books that these characters are in.
Have a build up for the event. Create a sign up so that you will know which characters will be represented at the event.
You get to sell books to make money to get more books!
5. 5k for Books
5k's are used frequently to raise funds for various causes. Many runners are on the lookout for the next 5k where they can get their next shirt and medal. So why not put on a 5k that raises money for books!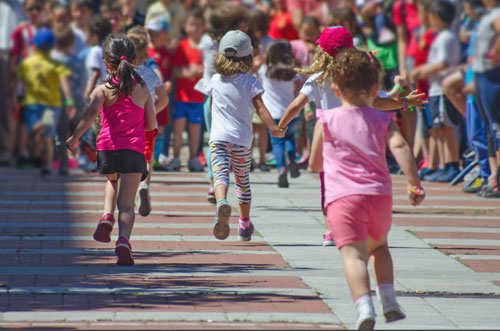 You'll need to find a place for the 5k to be held and reserve it. Next you'll need to advertise heavily so people get word of it. Use social media, running clubs, and even tv, print, and radio media if possible.
You'll need shirts for runners that sign up. You'll also need medals to give to them when they finish.
Have water ready. You can even have booths for different groups to rent out for the event. Make it an annual run then you'll have a source of funds for more books every year!
6. Play Based on Book
Pick a book to put on a play about and get a script or write one up. Then have a casting call to cast characters and others needed to put on the play.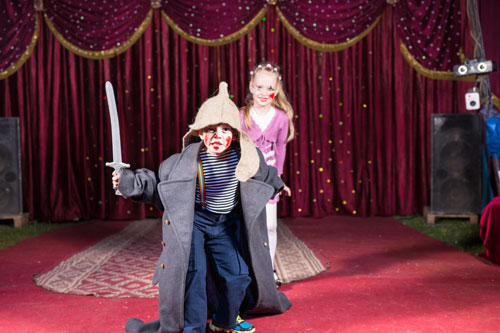 This one is labor and time intensive as there needs to be time set aside for rehearsing. You'll also need to advertise the event and have a venue to practice and perform in.
During the play, besides selling refreshements and snacks, you can also sell copies of the book the play is based off of. Friends and families would love to come and watch their loved one perform in a play.
Charge admission and use the funds generated to buy more books!
Book Themed Club Guided Fundraising Ideas
1. Book Club
Book club nights are a great way to have a slow steady flow of revenue for book purchases.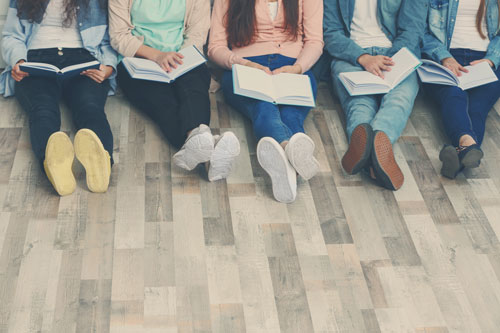 You can have different books or genres for each night of the week. Have a cozy place set up for book club nights.
Sell refreshments and snacks during the meetings. You can also sell the books the clubs use for book club.
2. Manga Club
Manga are Japanese animated novels and have a huge following. You can buy several Manga and sell them during Manga club.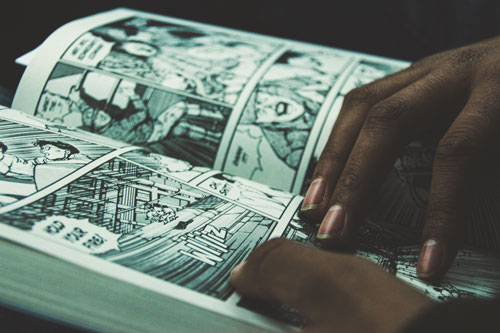 Manga come in every genre so you can even split up the club by that. Like book club, you sell snacks and refresments while the club meets.
You may be surprised at just how popular a Manga club can be!
Remember to keep things light and fun and before you know it you'll be getting even more books!