If you are like many public school libraries, you can use some extra funds. Whether it is for the latest literature, or a technology upgrade, it's no secret many educational institutions are under-funded. We want to help. Here is a step by step guide to how a Love My Library Reimagined Book Fair would work in your school!
Time to Build a Bookshelf!
The Simplest Way for Readers and Librarians to get Books and Raise Money
Sign up for free today! It only takes 10 minutes to set up your account and kick off the easiest library fundraising program you've ever hosted.
How does a Love My Libary Book Fair Work at a School?
There are two ways to conduct a Love My Library Book Fair. If students have access to a personal device such as a Chromebook, a teacher can guide them to a screen where they select their teacher and then they are able to create an account and pick books to put on their bookshelf that they want. If students do not have access to a personal device such as a Chromebook, they can be taken to the library or a computer lab, sit down at a computer, and the screen will already have up the page where they select their teacher. They can then create their account and fill their bookshelf with books they want. Those who send 10 texts will qualify for a nationwide drawing for a trip to Disney or a Carnival Cruise!
Love My Library is a book fair reimagined. It combines literacy with raising funds to purchase books. Students gather support and the more support they gather, the more credits they earn to get their own books. Meanwhile, the library will keep 45% of the donations as cash.
Love My Library is the number one pick because it's so easy. Readers use the latest technology to let supporters know they are wanting books.. Supporters donate money to support the library and the reader they know. Students earn books and a while the library raises funds to spend on books, or to get funds at the end of the event.
1. Sign Up
The first step is signing up and choosing to do a book fair.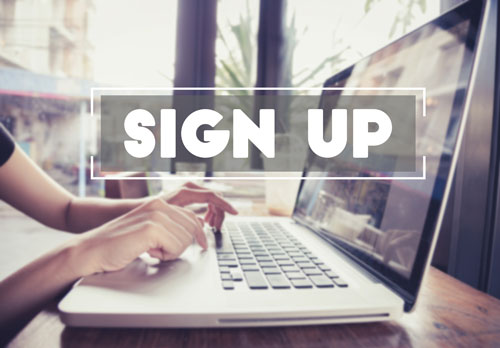 The person in charge of the book fair will be the one to do this. Normally it is the librarian.
They'll simply go to lovemylibrary.com and create an account. Then from their dashboard they can choose to do a book fair once they have determined the time frame they want to hold it. Then they'll need to enter the teachers so when students sign up, they'll be able to pick their teacher.
2. Reader Sign Up
Teachers will be scheduled to come into the library or computer lab. They'll have a page loaded on each computer that already has them as the teacher.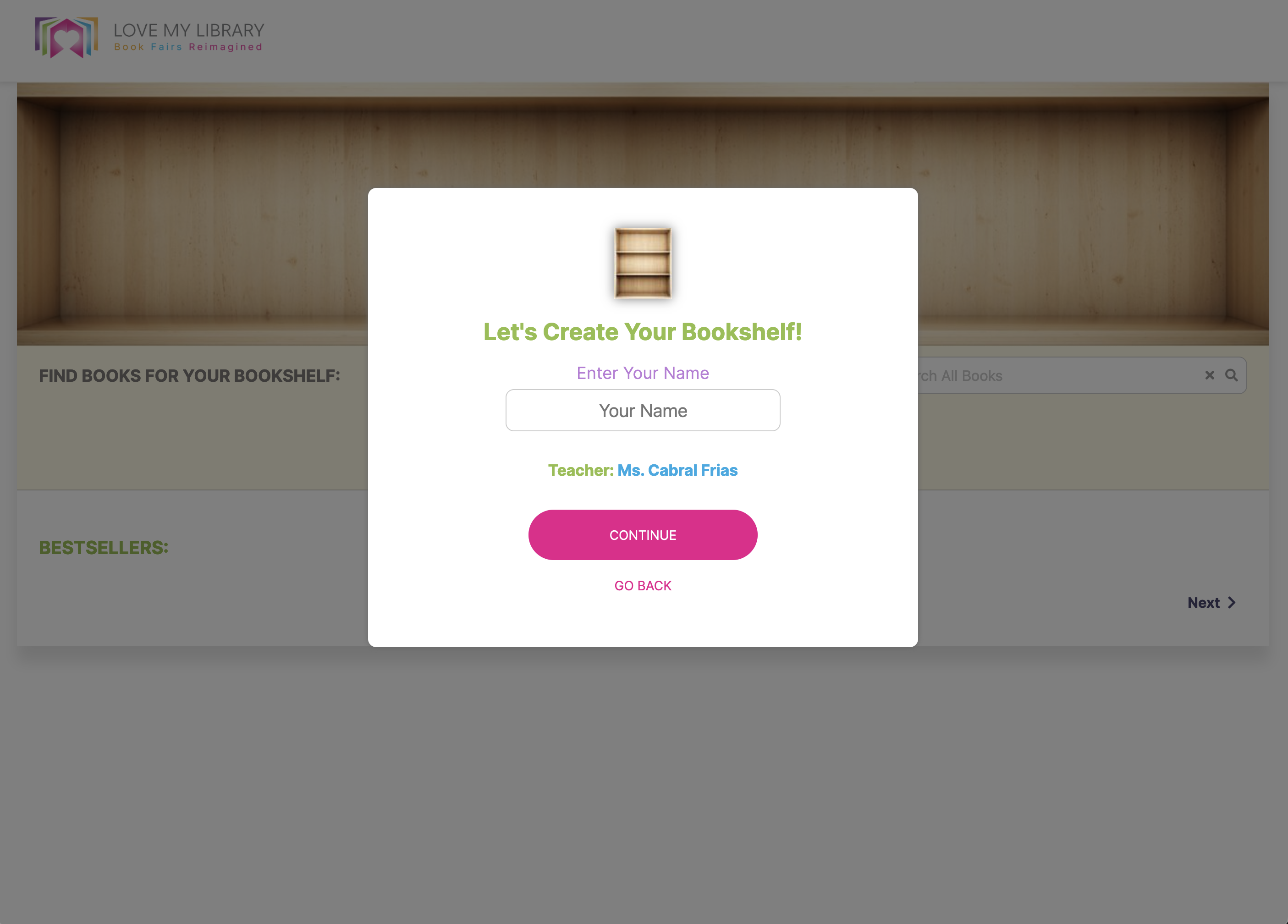 Alternatively they can give students a link that already has them as the teacher so readers can pull up the page on their own personal device such as a Chromebook.
The readers visit the page to enter in their information and pick out their books.
3. Build a Bookshelf
This is where the virtual book fair begins for readers. Students are able to go on the site, type in their name, and then build their bookshelf.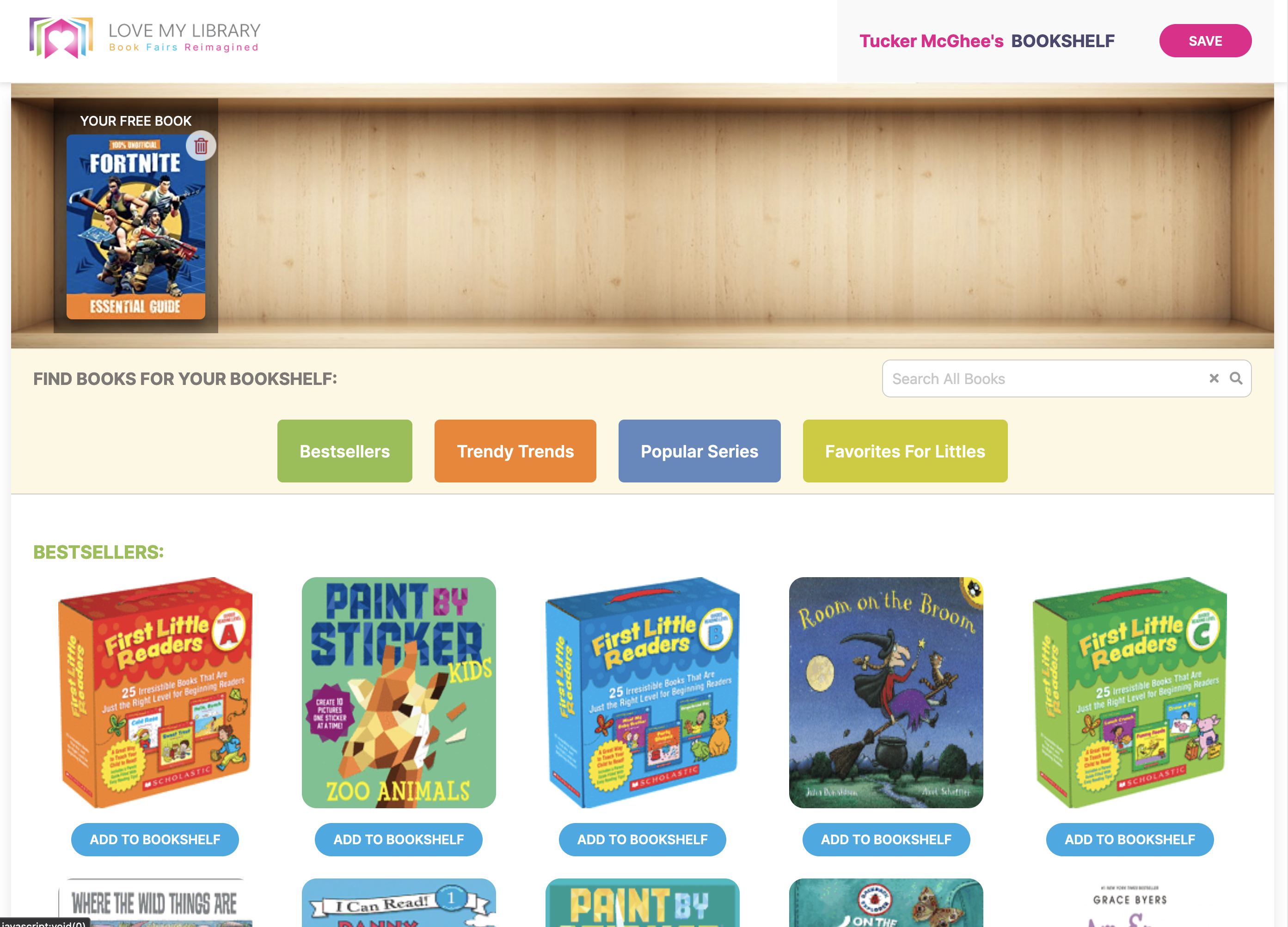 They select books that they want to earn.
To watch a short video on how to build a bookshelf, click here!
4. Take Home Sheet
Readers go home with a take-home sheet so they can access their bookshelf after their parent/guardian has registered them.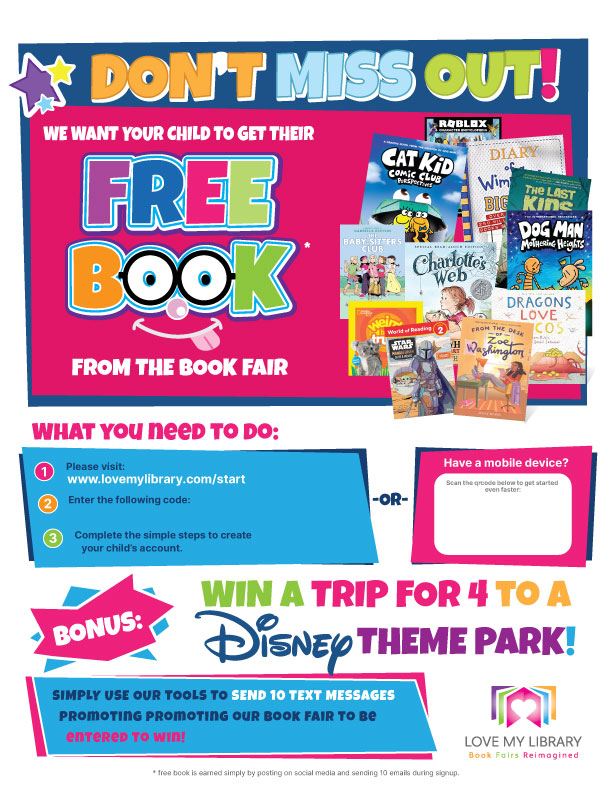 They can also edit their bookshelf.
Now it's time to earn those books!
5. Readers Gather Supporters
The process is simple for readers to begin gathering supporters to earn free books.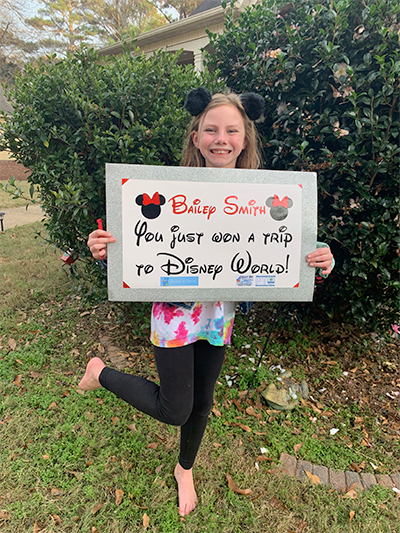 If they send 10 automated text messages through the Love My Library Book Fair platform, they'll be entered into a nationwide drawing for a trip to Disney!
They can also send automated email messages.
Sharing their goal through Facebook will net them the free book they picked!
Love My Library Book Fairs Reimagined makes it simple.
6. View Progress in Real Time
Admins can view the progress over their admin dashboards and have steps to encourage participation.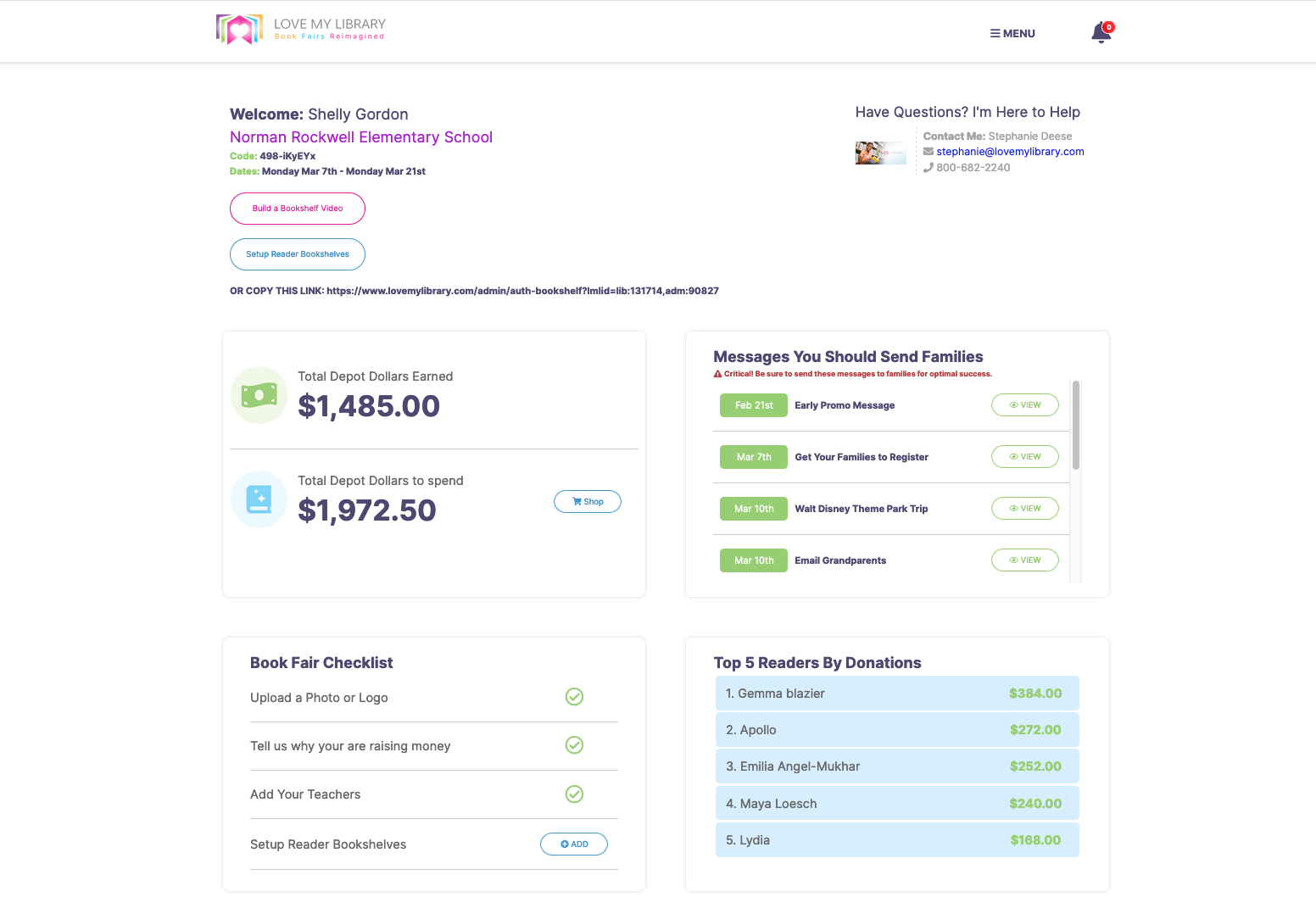 There are several marketing materials for the admin to use such as documents and videos.
There are also a list of automated messages to send at different points of the book fair to send to encourage participation.
You can see it real time how many donations have come in as well as reader dashboards to see how many supporters they've accumulated.
7. Get Books
Once the book fair has ended, the students will have 10 days to choose their prizes.
There's no need to spend time keeping track of items. There's no need to have extra space to store the items.
You have enough on your plate.
With Love My Library, it's all automated!
8. Orders Shipped
Readers fill their cart with books and fun prizes they want and buy the books with credits they've earned.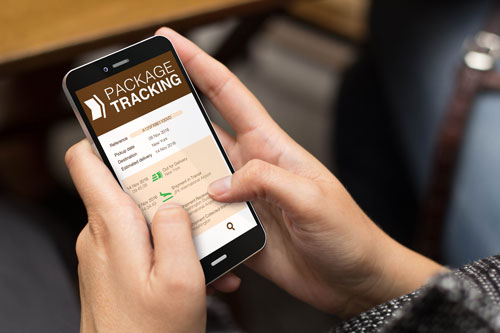 9. Receive Goods
After 10 calendar days credits are gone and a check with 80% of the amount raised is sent out. Then after 20 calendar days the final check is sent out with the remainder of the money..
There are no displays to set up and number of books and goods to keep track of. There are no candles, calendars, or cookie dough tubs to peddle.
All books arrive at the school for book distribution day!
Books are pre-seperated by teacher classrooms.
If you're ready for the easiest, most rewarding library fundraiser available, sign up today!