If you are like many public school libraries, you can use some extra funds. Whether it is for the latest literature, or a technology upgrade, it's no secret many educational institutions are under-funded. We want to help. We've created a list of 50+ detailed school fundraising ideas to help you out.
Love My Library wants to send a reader and their family to Disney!
The Simplest Way for Readers and Librarians to get Books and Raise Money
Sign up for free today! It only takes 10 minutes to set up your account and kick off the easiest library fundraising program you've ever hosted.
Love My Library is a book fair reimagined. It combines literacy with raising funds. You can have students earn books by reading and the library receives funds at the end of the program.
Love My Library is the number one pick because it's so easy. Readers use the latest technology to let supporters know they are wanting books and are reading to earn them. Supporters then donate money to encourage the reader to accomplish their goal. Students earn books while the library raises funds to spend as they wish.
1. Literacy Based Fundraiser
The foundation of Love My Library is to get students excited about reading!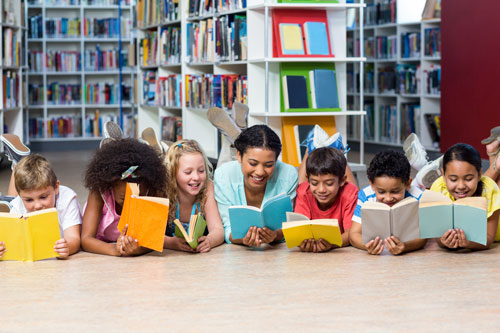 Students have reading goals and they gather support from friends and families to meet reading minute goals. To be encouraged by so many people to read can be life-changing to a student and set them reading for life. While the student is reading and gathering support, donations are being made which go towards getting more books to the student, and funds to the library. It really is a win-win!
While the student is reading and gathering support, donations are being made which go towards getting more books to the student and to the library. It really is a win-win!
2. No Cost to Signup
There is no obligation when signing up.
You can create an account for free.
You can check it out and start your Love My Library event when you want. There is no obligation. What are you waiting for? Sign up today!
3. Students Earn Free Books
This is one of the huge advantages Love My Library has over book fairs.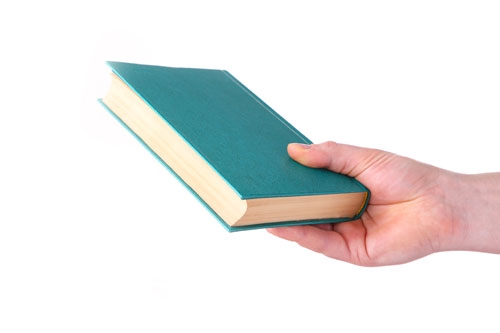 Instead of people having to purchase books as is the case with a book fair, supporters instead earn free books. And the selection of books is much broader than the limited stock of a book fair.
Love my Library has a pre-curated list of best selling books to choose from, as well as a large selection of prizes.
There is no doubt in my mind that this is the best library fundraiser anywhere!!
4. The Program is Automated
Love My Library uses the latest in technology so that supporters can gather donors from across the world by using the platform to send texts, emails, and share on social media links for donor support.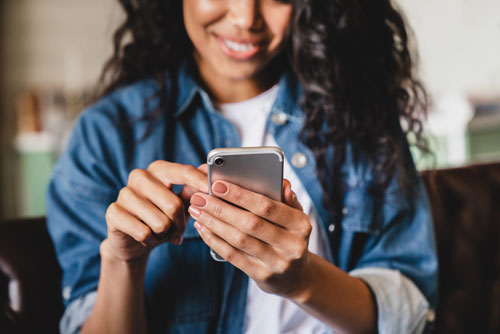 The more donations, the more books they can earn, and the more money you raise!
Donations can be made over any platform.
Most donations are made over a mobile device.
The easier it is to give, the more money you're able to raise!
5. No Volunteers Required
Because the system is so automated there isn't a need for a plethora of volunteers.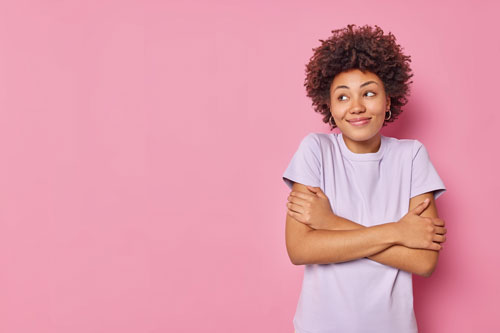 That's not the case with a book fair.
With Love My Library, one person can organize and run the whole campaign while supporters earn books and the library raises more than they ever have before.
Sometimes it is hard to enlist people to help.
Everyone is busy and we understand.
That's why Love My Library makes it simple. You can run it all solo because it's that easy!
6. No Need to Handle Money
With Love My Library there's no need to worry about keeping track of money. The Love My Library library fundraising platform handles all transactions.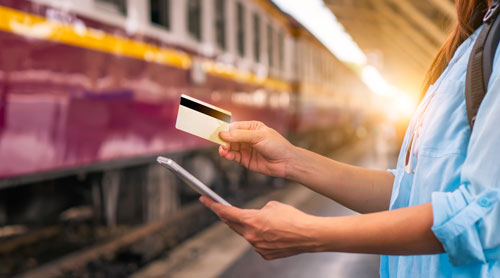 Donors are able to donate through their mobile device or personal computer. It's that easy.
There's no hassle of giving change, no need to keep track of funds, and no worry about holding money or wondering if calculations are correct.
You sit back and watch your donations accumulate!
7. No Inventory to Manage
This really is the easiest library fundrasing program you'll find!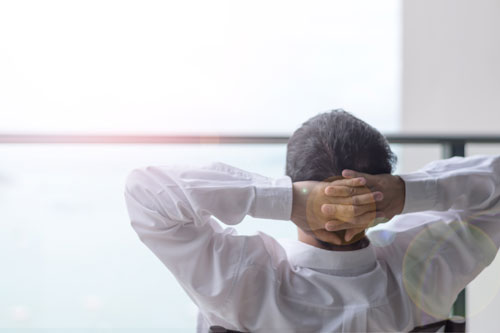 There are no displays to set up and number of books and goods to keep track of. There are no candles, calendars, or cookie dough tubs to peddle.
There's no need to spend time keeping track of items. There's no need to have extra space to store the items.
You have enough on your plate.
With Love My Library, it's all automated!
Here are 50+ detailed school library fundraisers arranged by category to choose from!
Favorite Fundraising Ideas
1. Love My Library
The premiere library fundraising program.

Using Love My Library, the fundraising process is streamlined so all that is needed is to sign up, create an event, and then students create donation pages to send to family and friends and raise money. Love My Library allows students to choose books from a pre-curated list of current best selling books!
Sign up for free to kick off a virtual fundraiser that students, sponsors, and community members will be inspired by!
2. Read-A-Thon
Earn money while encouraging students to read.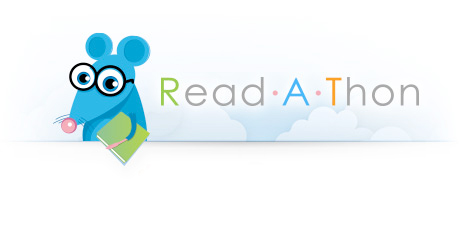 This proven fundraising program will have you raising thousands of dollars with minimal effort. The average participating reader raises over $90..
Everyone wants to support students reading. Read-a-thon makes it easy. It promotes literacy while raising funds for your library. It's a win win!
Online Fundraising Ideas
1. Virtual Presentation
The use of virtual meeting platforms has become common. Enlist an author or expert in a field having to do with a popular book.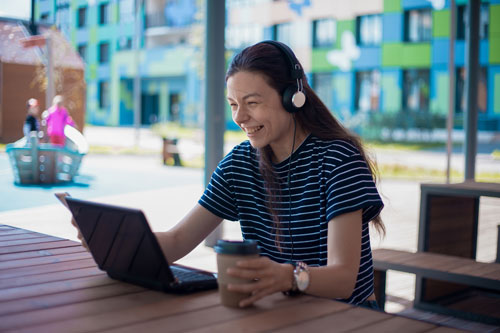 If you can enlist a musician, you can host a virtual concert to sell tickets for.
Print flyers for the event and advertise. You will create a meeting on a virtual meet hosting platform like Zoom or Google Meets for a specific evening, depending on what your school uses. You will collect emails from people who pay for a meeting link. You email them the link just before the meeting. Be sure to introduce the speaker. Organize other events so that you can advertise them in prior virtual meetings.
2. Online Auction
There are many online auction software sites available, several free for charities and non-profits.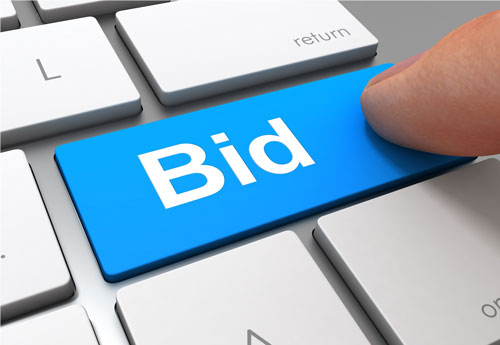 Find one that works for you and decide what products you want to auction off. You can have a period of time when students bring in items that can be sold.
List the items for sale and select the date the auction ends. Then you ship the items to their destinations. Be sure in your description to let potential buyers know you are raising money for your library. Also create a link to leave in the description where people can go and make donations. You'll help families get rid of clutter and raise money as well!
3. Amazon Smile
Effortlessly raise money while supporters shop on Amazon.

You can register your library into the Amazon Smile program. Shoppers can pick your library as the non-profit they want to support.
AmazonSmile Foundation donates 0.5% of the purchase price of eligible products to your library!
As library lovers shop, they raise money for their library.
4. Amazon Affiliate Links
This is another Amazon fundraiser that lets you get a portion of Amazon sales. You'll go to the Amazon Affiliate page and become an affiliate. Then you can generate affiliate links that you can share with others.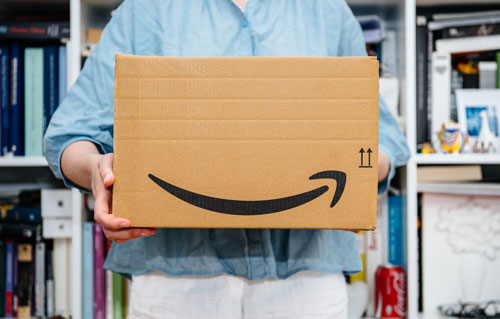 You can generate a link for products sold on Amazon. So if there is a popular book being checked out frequently, you can print up a bookmark with an affiliate link on it, then if the person who checked out the book used the link to purchase a copy of it on Amazon, you would get a portion of that sale.
Create links to popular items you think others may want to purchase, then ask them to use your affiliate link so that you can get a portion of the cost.
They don't pay any more for the item but it does raise money for your library.
5. Amazon Wish List
This option is especially effective is you have a need for items found on Amazon for your library. If you don't have one already, you'll create a school library Amazon account.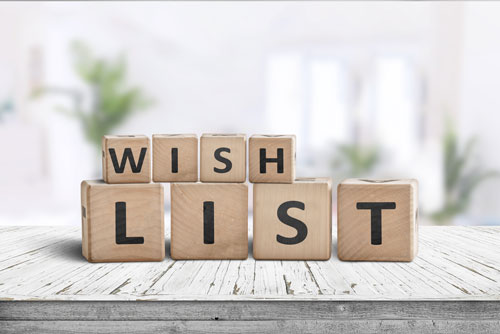 Then you'll find the items you need and instead of adding them to your cart, you'll see an option just a bit farther down to create a list. After you create a list, it'll change to "Add to List". You'll add all the items your library needs to the list then there's an option to share the list.
You can share the list to others individually, or get a link to share anywhere. By sharing the link on your library web site others can go to your list and buy the items for your library.
Advertise your list however you see fit. The goal is for donors to come together and get everything on your list.
Holiday Fundraising Ideas
1. Christmas Cards
As the holiday season draws near, have classes send a letter home asking for Christmas card commissions. Family members make requests for Christmas cards to give to others, then the students make the cards.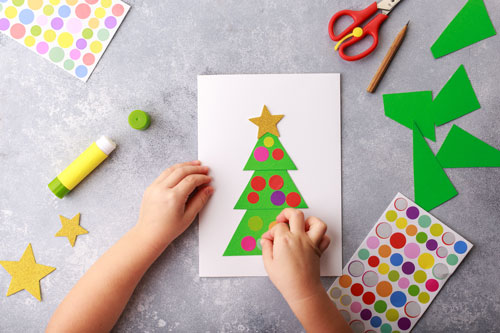 Families have home made Christmas cards that are even more valuable as they are made by someone they know.
You can create a price for a basic package and then have add-on fees for different personalized requests.
2. Christmas Carols
Enlist the choir or volunteers to sing Christmas carols.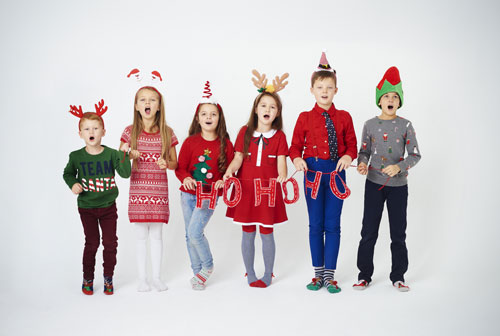 Around a month before Christmas break is going to begin, set up a table in the library and/or lunchroom where people can pay to have people come to a specific class at a specific part of the day and sing a requested carol.
They'll pay a small fee for the appointment. The last week of school before Christmas break, the choir/volunteers make the appointments and bring Christmas cheer throughout the school at the same time.
This can be made into an annual fundraising event.
3. Singing Valentine
This is very much like the Christmas carols but is held on Valentines Day and songs are sung to specific individuals.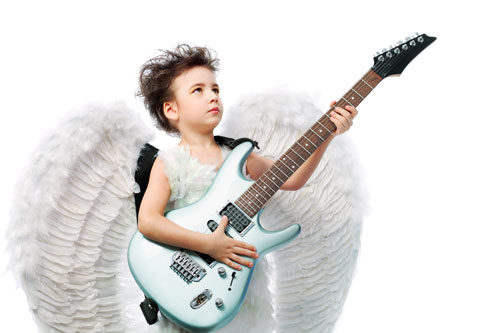 Again, enlist the choir or volunteers that will be singing or reciting a poem to individuals. Set up a table in the library or lunchrooms where people will pay for a singing Valentine.
You may have a list of songs for them to choose from. They can even drop off a poem to be recited. They'll tell you what class and what individual. Then on Valentines Day or last weekday before if Valentines Day falls on a weekend, people will get visited throughout the day bring sung to.
Have a space where people requesting songs or poems can put who it's from or choose for it to be from a secret admirer. Again, this can be another annual event to raise money for your library.
4. Valentine Cards
For this fundraiser, you'll enlist a class or several classes to create Valentine cards.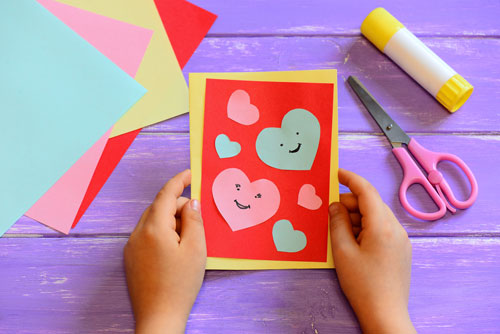 You can set up a table in the lunchroom and/or library. People will come and pay for a card to be made for a specific person and delivered to them.
It can have a from area that can be filled out with the giver's name or it can be from a secret admirer. You can also send flyers home with students so that family members can also pay for cards to be made.
On Valentines day you will deliver all the cards to their intended recipients and have the family orders go home with students. This also can be an annual event to look forward to.
5. Christmas Concert
This will be an event that will happen an evening before Christmas break.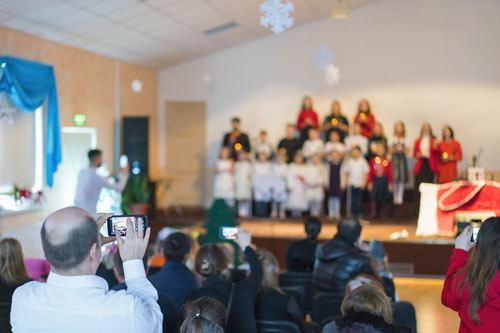 A choir class or volunteers that meet after school will get together and come up with a list of carols to sing. Create a program for the event.
The more students involved the bigger your turnout will likely be as families will want to see their student. You'll either sell tickets for the event and/or have an admission cost at the event.
Money raised will go to the library and families are able to get special memories of their student.
6. Christmas Ornaments
You will make a flyer that will go home with students letting families know they can buy a homemade Christmas ornament their student will create.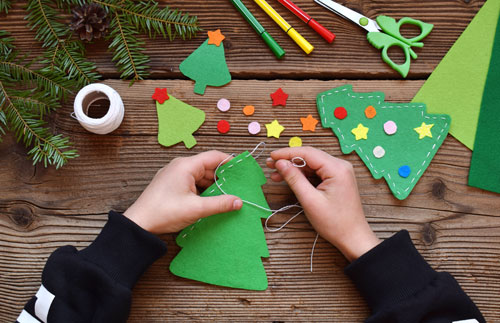 You will have list of ornament choices for different prices, and extras and personal additions can be added for a small fee.
Students will create the ornaments and they will be taken home with the student on the last day before Christmas break.
The library will raise some money and it can be an annual event where families are able to purchase an ornament their student created which can be hung on their tree year after year.
7. Pictures with Santa
This could be an event held on an evening or weekend where families bring their students to take pictures with Santa.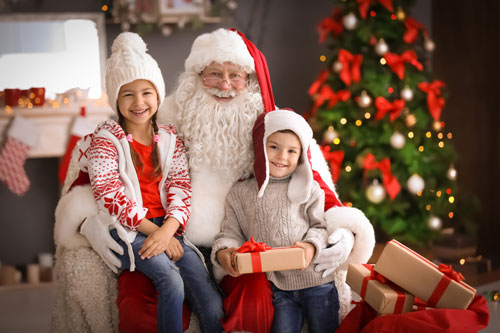 Alternatively you can sell pictures with Santa that go home with students, similar to a picture day, but instead it's a picture with Santa. Either way you'll need to make flyers to send home with students about the event. You will also have to enlist Santa of course.
You could combine the two methods giving families the option of having the picture taken at school or to bring their students in get the pictures done.
A benefit of having families come in is that other siblings and family members may want to pay for a picture with Santa.
Club Guided Fundraising Ideas
1. Community Partnerships
There are a lot of options on how community partnerships can work. This is one fundraiser you can be as creative as you want on.

You can set up booths and ask local businesses or organizations to sponsor it. You feature their company or organization on the booth.
You can feature books dealing with issues or items relating to the booth. The booth could set up for a social or community cause, or to educate, or just something fun. You can create a college and career fair and ask businesses and colleges come in and set up booths. Invite them to donate to the library.
There are cards that can be created to feature local businesses and promotions for going to that business. People buy the cards and then use them at the business. The businesses provide the promotions and the library gets to keep funds raised by selling the cards. There are many more ways community partnerships can help raise money for your library. With some imagination and planning, you'll be able to pick the right one for your community.
2. Book Club
Hosting an after school book club can be a benefit to the students as well as the library.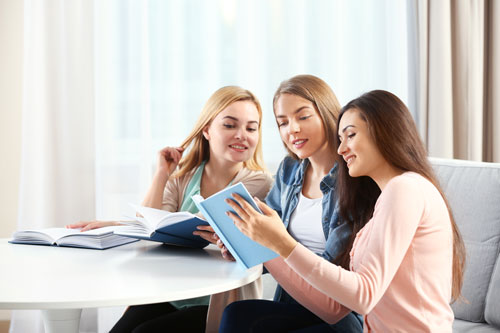 You can host several book clubs different days based on different genres. Students would enjoy meeting with other like minded individuals and talk about things they're passionate about.
During club time you can sell refreshments and snacks.
You can also discuss different fundraisers to do with the book clubs, such as making a club shirt and proceeds go to raising money for the library.
3. After School Game Tables
This is another after meeting, but for this fundraiser the library will host groups to hang out, socialize, and play different games.
You can talk to your student body about what games they want to play. There are several options. Board games and card games are a staple.
For older students there are different types of card games and role playing games. Many also look for a place to play mobile video games together. The key is to have a welcoming, safe place to host students after school.
Sell drinks and refreshments. Schedule tournaments and have entry fees to raise even more money and up the excitement!
4. Booster Club
A common way school bands raise money is to have a parent led booster club. The same can be done for your school library.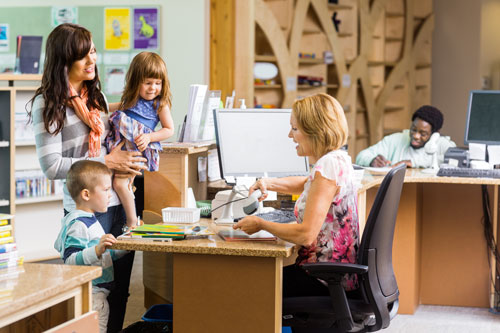 The previous ideas can gather support from parents for your library. Once you have a few advocates, you can encourage them to create a booster club. Booster clubs aren't bound by a lot of the same fundraising restrictions as school clubs.
Plus it's a huge benefit to have a dedicated organization supporting your library, leaving you more time for other things.
If able, consider encouraging the creation of a booster club for your library!
5. Crowdfunding
There are many platforms dedicated to crowdfunding. Essentially what they are is a need is posted and then shared across social media.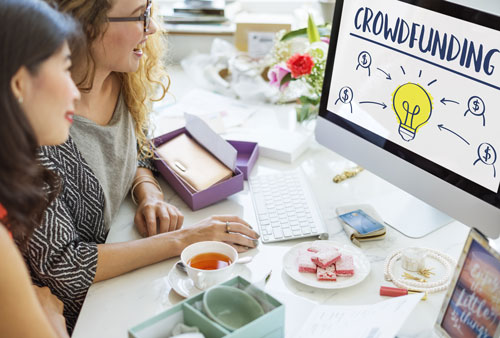 Those who feel led to give to the need can do so through the chosen platform. The platform keeps track of how much money is raised and what the goal is.
Many crowdfunding campaigns go over their specified goal.
If you have a specific goal, find a crowdfunding platform that works for you and give it a shot.
Product Fundraising Ideas
1. Magazine Sale
There are several platforms an internet search will yield when it comes to fundraising through magazine sales.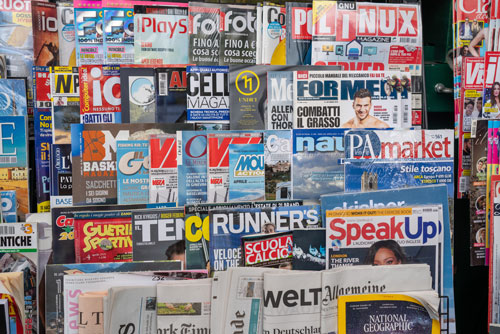 Pick one that works for you. Typically the group fundraising keeps 40-45% of the profit from a magazine sale. The idea is to have students have their families ask friends and families to subscribe to magazines they are interested in the platform.
Subscriptions generate revenue, and the library gets a portion of that. Selling reading material makes sense for a library fundraiser.
2. Cookie Dough Sale
Cookie dough fundraisers are one of the most common product fundraisers. There are several platforms to choose from.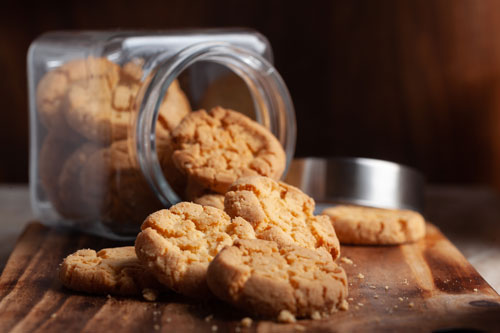 Once you choose the one that works for you, you will be sent order forms. These are passed out to students and they solicit friends and families to buy cookie dough.
Some platforms have other items for sale as well. After a given period of time the orders are sent in and then the products are sent to the school. You will divide up the products to the designated sellers and they will distribute the goods to the customers.
The library will get a portion of the sales from the fundraiser.
3. Candle Sale
Candle sales are another common fundraiser with several companies specializing in it.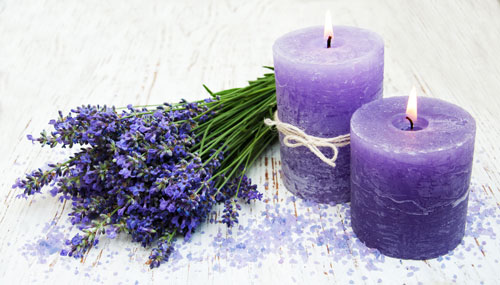 After doing a Google search and picking one, they'll send you order forms. These are passed out to students who then solicit friends and families.
Once orders are placed in a designated period of time, the orders and payments are collected. Candles are then sent to the school and students are able to pass out the items that were bought to the buyers.
The library gets a portion of the sales.
4. Hot Chocolate Sale
Hot chocolate sales are popular during colder months. There's something quite pleasing about sitting by a warm fire with a cup of hot chocolate and a good book.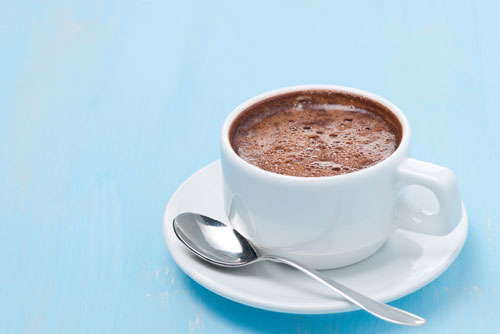 Choose a time that you want to sell hot chocolate during the day. Before school and after school are common times.
Bus stations where students wait for their buses are prime selling areas. Have a group of volunteers make the hot chocolate and put it in styrofoam cups.
You can purchase hot chocolate boxes in bulk at a bulk food store. Pick up the cups there as well. Selling cups of hot chocolate will raise money for your library and keep your students and faculty warm!
5. Class Calendar Sale
For this fundraiser you will enlist the help of one or several classes. They will make a calendar.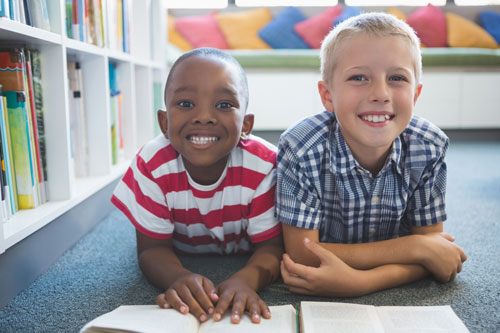 Include pictures of school events like you would find in a yearbook. You can have a calendar made per grade. Feature as many students as possible on these calendars.
Students' friends and families will be the target group these will be sold to, so if the student they know is in the calendar then they'll be more likely to purchase one. You can ask a local print shop to sponsor the printing of the calendars and they can put their business information on the back.
Try this with several local companies. You may be able to keep your cost for goods and services to zero, leaving all the money you make from selling the calendars to go to the library.
6. Recipe Book Sale
You'll need to collect several recipes for this fundraiser. Ask the faculty and you can even send out a request to parents and families for their recipes.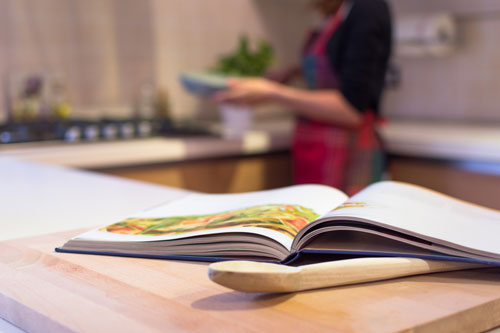 Gather them together and pick the best ones. Then you'll create a table of contents and cover.
You have two options with this book; You can go digital or you can have one printed. If printed, see if a print shop would donate some of the time and items to the project.
You can ask other businesses to contribute to the cost and feature their information in the book, thanking them. Sell copies of the recipe book through students.
7. Lollipop Sale
If searching the internet for lollipop fundraisers one will find several different companies specializing in gourmet lollipop fundraisers.
You can pick one that works for you or get some lollipops from a local bulk store. You will have students selling the lollipops for a specified period of time.
If using a company, you'll send them the portion of sales that belong to them and keep the rest.
If selling your own stock, then you'll have to deduct the cost of the stock that was bought. The method is simple. The execution takes a bit of planning.
8. Chocolate Bar Sale
Everyone loves chocolate. There are several companies that do chocolate bar sales.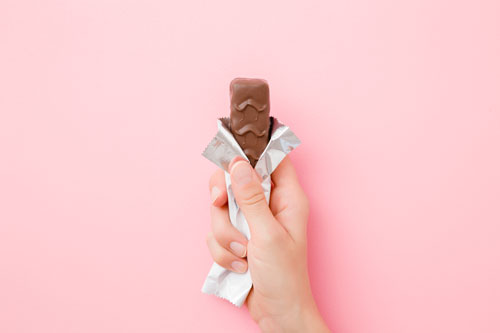 After deciding on one, you'll send for boxes of chocolate bars. Most will send you a box of chocolate bars to sell. Students bring home the chocolate bars to sell to friends and families.
Encourage them to ask their families to take the chocolate to work as that is the most effective way to sell a lot of bars.
The profit margin for these is about 50%.
9. Popcorn Sale
Several companies specialize in popcorn sales for fundraising purposes.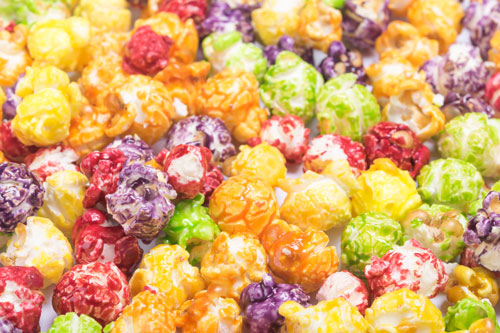 Some sell other items as well. Search online and find the one that works for you. You may want to offer customers more than just popcorn to buy after all.
You may have to have customers order from an order form or they can buy gourmet popcorn that has been sent to you.
Profit margins on these sales are between 50% - 70%.
10. Meat Sale
If selling meat to your local community seems like a profitable endeavor, then there are several fundraising companies that specialize in that sort of thing.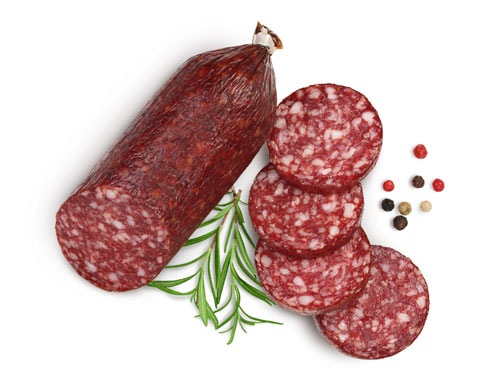 Normally and naturally coupled with selling cheeses as well, you'll find jerky, sausages, beef sticks, as well as some companies selling turkey, bacon, and even whole hams.
You keep anywhere from 40% - 50% of the profit with these fundraisers. Some send out an order form and then send the goods, while others, especially the ones selling meat sticks and jerky, actually send you the product to sell.
Though these are normally geared for agricultural groups, they work the same for a library as well. Spend some time looking at what different companies offer and see which one is right for your school!
11. Cake Sale
Got a sweet tooth? There are several cake fundraisers to choose from to satisfy your palate. Your first step is to choose the type of cake you're wanting to sell.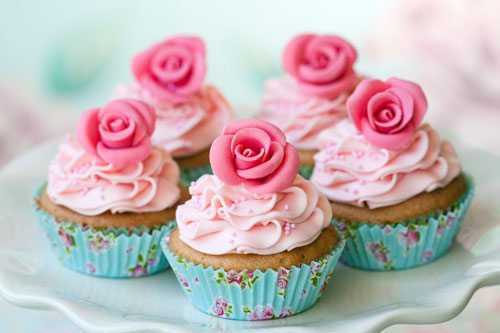 There are cupcakes, gourmet cakes, bundt cakes, funnel cakes, and if you're by a Dairy Queen, even ice-cream cakes! That's right, even Dairy Queen offers fundraising options.
In fact, many fast food establishments have fundraising options to offer their local community. Once you've decided on the type of cake you're wanting to offer, then you'll need to find a company specializing in that. You could enslist the help of a local bakery to fulfill those needs as well. The next step is getting out an order form for your students to bring to friends and families to get their orders.
Finally, you'll need to fulfill the orders. Still another option would be to have a bake sale where you offer cakes that volunteers donate and sell those on a given day. Anyone else getting hungry?
12. General Mills Boxtops
The General Mills Box Tops fundraiser is easier than ever. This is only for grades K-8 however. The first step is to make sure your school is enrolled in the program.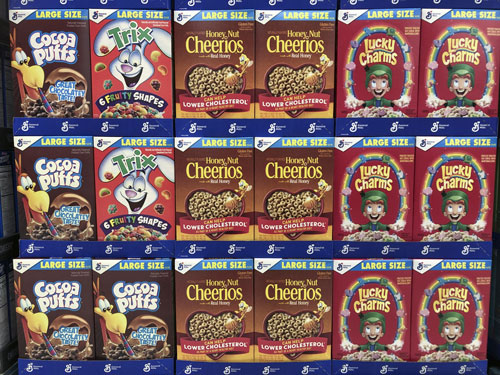 Head to their website to find out. If not, make sure you get the appropriate documents to them to enroll. Once enrolled, all you need to do is encourage families to get the Box Tops app and scan their reciepts. Any qualifying purchase will yield a donation to the school. Twice a year donations are added up and checks are sent to enrolled schools.
No longer do you need to cut out box tops and send them in. Now you just use your phone to scan reciepts. Make sure families understand just how easy the process is.
Finally, get with your administrator to let them know that you got this program going so they can designate the amount raised to the school library.
Fundraising Events
1. Bake Sale
Tale as old as time, bake sales as old as schools, this is one that needs no introduction.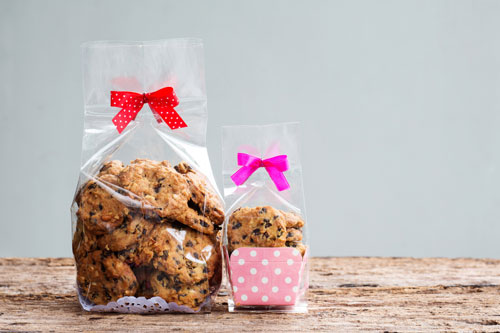 You plan a day to sell various baked goods volunteers bring in. Advertise it as best you can. The goal is to have a lot of baked goods donated and to sell them all. Have it in the library or in the parking lot.
The bigger the event you plan, the bigger the crowd it should draw.
2. Auction
Think about things that could be sold to raise money for the library. If there is old stock that needs to be gotten rid of, that will make the list.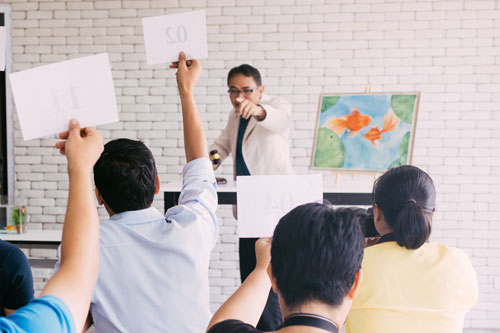 Also ask volunteers to donate things to be sold. Organize a date to have the auction and enlist an auctioneer or two for the evening, as well as runners to display items and people to keep track of what is sold to whom and for how much.
If the library is too small, arrange to have the auction in the auditorium, gym, or lunch area. Sell bidding cards to buyers and sell drinks and snacks at the event.
As items are sold off, have runners give them to buyers. Have a table in the back to collect payment from buyers as they leave.
3. End of Year Fundraising Campaign
Think of your favorite fundraising event to hold and make it an end of the year tradition.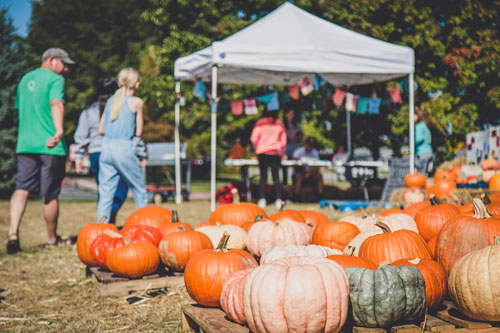 It could be a holiday fundraiser in which case an end of the annual year fundraiser would be perfect. Have a theme set up to celebrate the holidays, like Christmas Carols, Christmas Cards, or a Christmas gift auction.
If it's an end of school year fundraiser, you can choose a variety of fundraisers.
Just make sure it is one you are comfortable hosting, one that you have fun with, and one the community enjoys.
4. Talent Show
The ever remembered talent show should be a staple at your school.
If there isn't one set up at your school yet, you are in an opportune position to organize one and make it an annual fundraising event for your library. Pick a date for tryouts. Tryouts are just to make sure everything presented is school appropriate.
Set a date to have the event and host it in the auditorium. Have a volunteer person to dj the event, introducing the event and the acts. Enlist known individuals in your community to be judges and have a prize for top performances.
Charge a small fee for tickets. Sell food and drinks at the event to raise even more money.
5. Book Character Contest
This is a fundraiser that is especially geared for libraries. Advertise a day when students get to dress up as their favorite Book Character.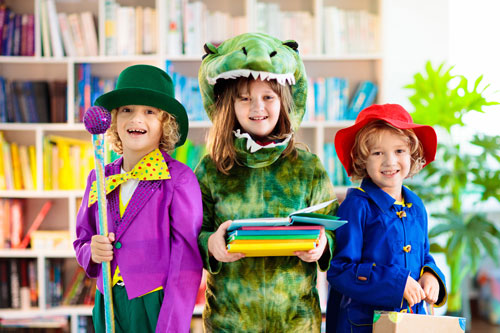 Seek out local businesses and ask them to sponsor the event, with funds going towards the library and towards some prizes. Advertise these businesses on all things advertising the event.
Have a date set out where those participating can be featured and enlist judges for the event. Let contestants dress as the character for school, but host the judging after school so family and friends can attend.
Invite businesses that sponsor the event to set up tables so they can speak with those who come to the event.
6. Book Fair
If you are wanting to do the extra planning and work of hosting a regular book fair, pick a week or two to display books and things for sale.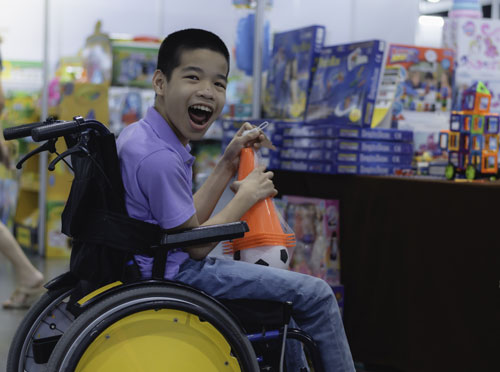 Try to get several popular books and items in bulk in order to save costs. Enlist volunteers to set up and to man checkout stations.
Advertise throughout the school, announcing the book fair during school announcements and posting posters of the event throughout the school.
Organize when classes can come though to look at and purchase things.
7. Scavenger Hunt
A scavenger hunt should be a community wide event to raise the most money. Talk to local businesses and have clues go to certain businesses so it can generate extra traffic to them.
They can sponsor the event and you can advertise their sponsorship on posters, flyers, announcements, social media, and local television and radio stations.
Have the hunt go throughout the local area and establishments. Be creative as you have families exploring your area. You can have a small prize for those that finish the scavenger hunt.
Also let finishers enter into a drawing for a bigger prize to motivate them to complete the scavenger hunt.
8. School Carnival
School carnivals normally happen in the fall, but you can arrange yours to your preference.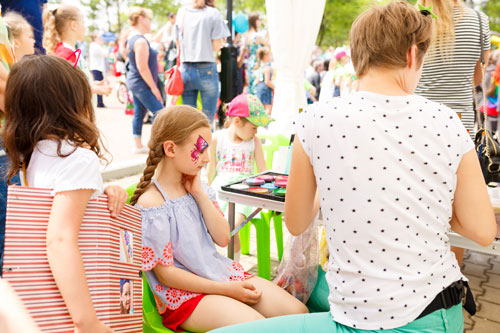 This fundraiser requires a lot of volunteers to set up booths with different games and food items. If you have the right volunteer, you can even have a petting zoo. Have a list of games and food items you'd like to have at the event and let volunteers sign up.
Designate areas of the parking lot for each booth. Have volunteers direct traffic into the portion of the parking lot where visitors can park. Advertise as much as you can, with posters and flyers throughout the school, emails to families, and event details on social media, and on local television and radio stations.
A dunk tank, bobbing for apples, face-painting, fishing for prizes, tossing balls for pet goldfish, caramel apples, popcorn, and hot-dogs should all be featured at your carnival.
9. Family Photo Day
For this fundraiser you'll have to enlist the help of a photographer. You'll set up a photo station where families can sit and get a family photo taken.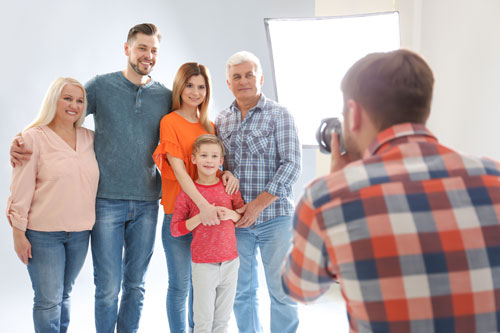 You can either set up a day or several and have families book appointments, or have a day when families are able to come in and get in line to get their pictures done. If the former you can have them pay before their sessions. If the latter then you can set up a booth to collect money for the photos.
The other option you'll need to consider is if you're going to offer printed copies and how you'll produce them. If you have a printer at the event then you can hand them out right then. If going to another place to have them printed, then you'll have to mail them out or give them to the students after the event. You should be offering digital photos for any option.
This is a definite benefit to families as family pictures are a cherished momento.
10. Bingo
The first thing you'll need to do for this fundraiser is decide on the prizes and obtain them. Have boxes of snacks, soda 6-packs, and little knick-knacks students love.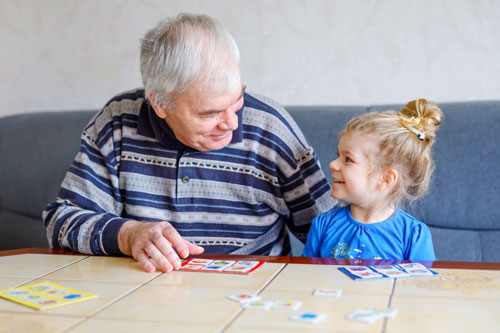 Consider asking volunteers to donate some bigger ticket items, or have a local business or several sponsor the event so you can get some bigger ticket items as prizes. After you have your inventory of prizes, next you'll have to set up your game boards.
You'll also need to advertise your event. Make it a family event after school or on the weekend so more people can participate. You'll charge for game boards. The amount of rounds you'll go will depend on how many prizes you were able to acquire.
Sell drinks and snacks at the event to raise even more money.
11. Parking Lot Flea Market
A Saturday morning is a great day for this event as that's when a lot of Flea Markets are held. Step one is to let families know that you would like them to donate items for this event.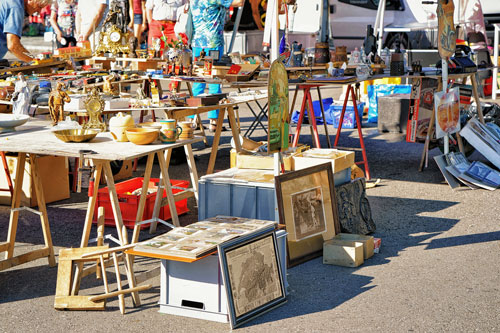 The more items you get, the more money you should be able to make. Let them know to think about it like a garage sell, but the proceeds will go to helping the library out, and then get the benefit of clearing out clutter.
Anything left over at the end will be donated. The next step will be to enlist volunteers to man tables and areas and to run check-out stations. If possible, have canopy tents set up as well. You'll need to advertise as aggressively as possible, making sure to post details on social media and get with local tv and radio stations and have an ad in local publications.
The goal will be to not only draw in families, but also the garage sale crews that frequent garage sales and flea markets.
12. Fun Run / 5k
A lot of individuals are always looking for their next 5k event to run in. Why not have an event of your own to capitalize on this group while also raising money for your library!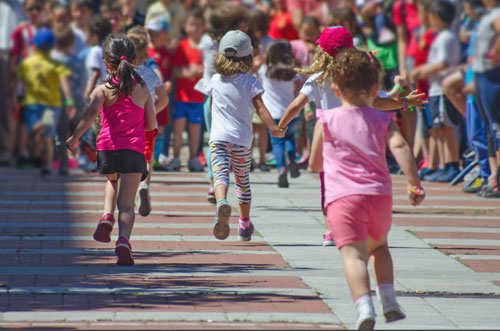 Your first step would be to find a venue that works for your 5k. A run around your local downtown is popular choice. After charting the course, next you'll need to figure out a date that will work. You'll then need to get a shirt design as you'll want to have shirts made for the event.
Once you have all that done you can start advertising and getting people to sign up. If you want to really take your event to the next level, you can assign bibs and have photographers take pictures while the 5k is happening and then sell pictures of runners afterwards. You can also offer prizes for different categories. Be sure to have plenty of beverages to keep runners hydrated and some snacks to help them with recovery.
You can make it a fun run as well and come up with a theme. Running with your pet, color runs, neon runs, costume runs, the list goes on and is only limited by your imagination!
13. School Dance
School dances are staple events for schools. Decide the theme of your dance. Alternatively you can have volunteers form a committee to plan the event.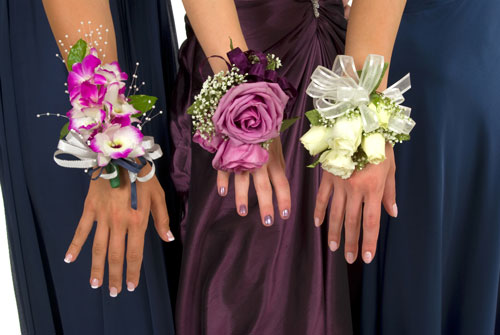 They'll come up with a theme and hire a DJ. If you can enlist someone to volunteer to DJ, that would mean more money raised for the library. Have the event in the gym or clear out the cafeteria for the night, or if you prefer, you can rent out an establishment.
Maybe a supporter has a venue that will work that they'll let you use for the event. You'll have the regular chaperones, pictures, and punch bowls for the dance.
It should be a night to remember and raise money for your school.
14. Daddy Daughter Dance
Speaking of dances, a Daddy Daughter Dance event is a great one to have, especially around Valentines Day. You'll plan this event like a regular dance, but you don't necessarily need a DJ.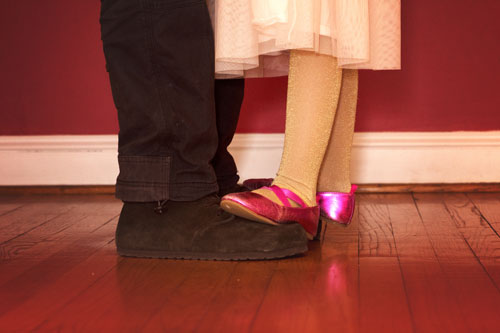 Have a list of songs that dads and daughters can dance to, as well as some songs the younger girls love to dance to. You'll often find the younger girls grouping up and dancing together at these events, having a really fun time.
Be sure to offer a picture station to capture the special occassion. You'll sell tickets to the event and the pictures.
This can be an annual event to raise money for your library.
15. Soap Box Derby
Soap Box Derbies are a fun event for the whole family. You'll need to plan out a course for the drivers to go down.
You can decide how serious you want the rules for the derby. Some derbies are very strict in their rules as they have sponsors, big prizes, and are used to challenge students to learn STEM (Science, Technology, Engineering, and Math) lessons as they build their soap box.
As a fundraiser you'll want to keep your event light and fun, especially if you have younger kids competing. If you're able to get sponsors for the event, that would be a great boost to raising funds. Advertise the event and have drivers sign up.
You'll have them pay an entry fee. At the event have a spectator area and sell soda and hot-dogs to the crowd. Also have a concession stand for extra sales.
16. Spaghetti Dinner
This event will have students serve as waiters and waitresses. You can make a lot of spaghetti for not much money, so this event can be a great fundraiser for your library.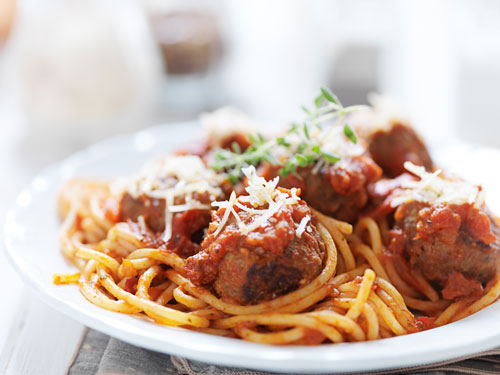 You'll want to decorate the area you'll be hosting the dinner, displaying cheap but fancy looking dinnerwear and table settings.
Have the students dress up and serve salad, breadsticks, drinks, and spaghetti. They will take drink orders and will refill diners' cups when needed. This event can be combined with a talent show or concert so that there is dinner and a show.
This is a fun fundraiser for the student and their families since the student often gets to serve their family.
17. Drive-In Movie
Having a drive-in movie night is best done in the warmer months. Stadium parking lots and the back of stadiums can be used for this occassion.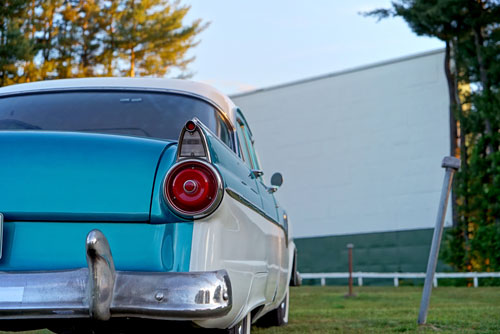 You'll need to get your hands on a projector. You'll also need a sound system capable of projecting sound to the whole lot. Pick a warm Friday night. Create flyers and posters to pass around and hang up. Advertise on social media and local media. Choose a family friendly film to show.
You can charge admission by the vehicle or by a head count. Have a concession stand and enlist student volunteers to make rounds to sell concessions.
This could turn out to be a community favorite event.
Other Fundraising Ideas
1. Coin Drive
You'll pick out a period of time to hold this fundraiser. Anywhere from 2 weeks to a month is a good time frame.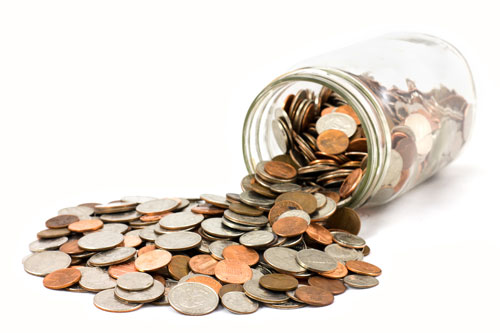 You'll send work with students that the idea is to get spare change from family every day and bring it in. You'll collect from classes. It's a good idea to have a big jar or a poster to keep track of donations and have a goal the students can reach for. You can also have prizes for classes that bring in the most coins.
At the end, have an ice cream social that starts out rolling up all the coins.
2. Advertising Board
There are a lot of eyes in your school. These eyes could be seeing advertisements for local businesses.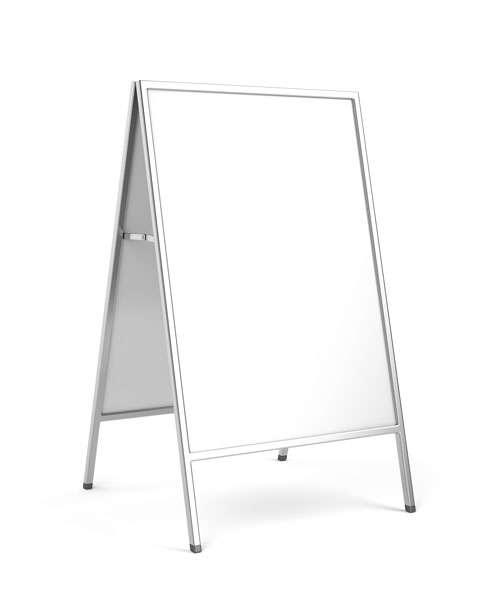 If you have somewhere to post advertisements that a lot of people pass by, set up a board and offer local businesses to advertise there for a small fee. You could make use of video boards if your school has some.
Have several premiere locations picked out to make the offer more enticing to advertisers.
Have business cards and flyers at the checkout counter.
3. Finding Grants
Businesses are often looking for organizations to donate to so they can have a tax write-off.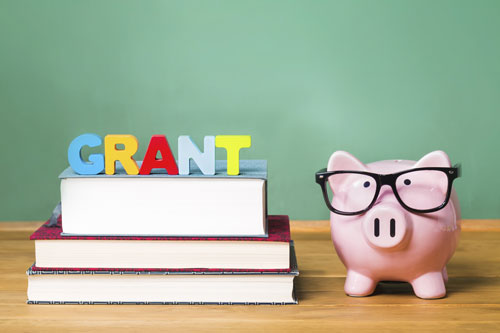 They'll create grants for organizations to apply for. Many go unclaimed because no organization applies for them. With some internet sleuthing you may be able to find some grants for your school library. You can go a step further and write to, email, or call some of these organizations. Doing so right before tax season is a great idea.
You can find many company CEO and CFO contact information online.
It doesn't hurt to let them know your need and see if they want their business to make a tax-deductible donation to your school library.
With planning and forethought your library can bring in the funds you want to raise. Just be sure to keep things light and fun!