Reading challenges are used annually to keep students reading over a break. They are also used as a fun way for lovers of literature to broaden their horizons. Perhaps the best goal of a reading challenge is to get people excited about reading! Love My Library Book Fairs Reimagined has made it its purpose to get students excited about reading. It's difficult to get excited about reading when one can't afford books. Love My Library Book Fairs wants to get free books into the hands of every student. All they have to do is to is email people about their Love My Library Book Fair and share about it on Facebook. The people they share with can donate so that the library and the reader can get even more books! That is something to get excited about!
The Simplest Way for Readers to Get Books
Sign up for free today! It only takes 10 minutes to set up your account and kick off the easiest library book fair you've ever hosted.
Love My Library is Perfect for a Reading Challenge Because:
1. Everyone can get the books they want!
Students are able to access the site and fill their bookshelves with books of their choosing. No one is left out!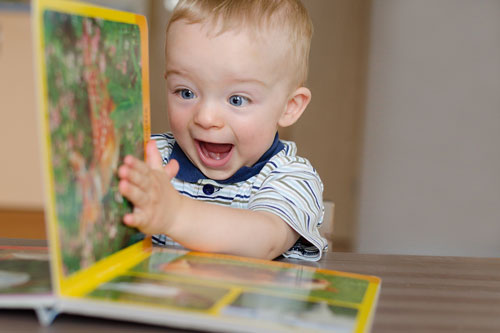 Supporters donate to a Love My Library Book Fair and part of those donations go to getting students the books they've chosen. It's that easy!
Take a look for yourself! Click Here to View Reader Store!
2. Access to Best-Selling titles!
For students to engage in reading they need material that really interests them. Love My Library Book Fairs gives students best-selling titles to choose from.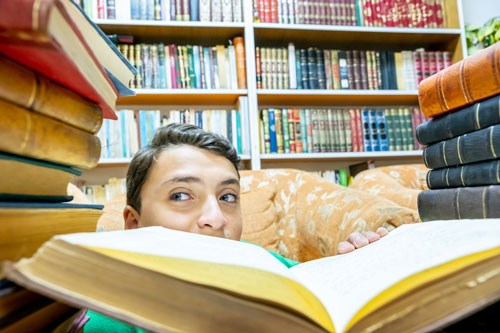 For most elementary school students, this would be the first reading challenge they have ever participated in. In order to instill a love of literacy that will help them the rest of their lives, they need to be offered reading material that sparks their interest.
Love My Library Book Fairs are able to do just that! Anyone can find the right book that will keep them reading!
3. A Reading Challenge with Love My Library promotes literacy!
Raising money for the library is a great cause. But an even greater benefit with a Love My Library Book Fair is that it promotes literacy!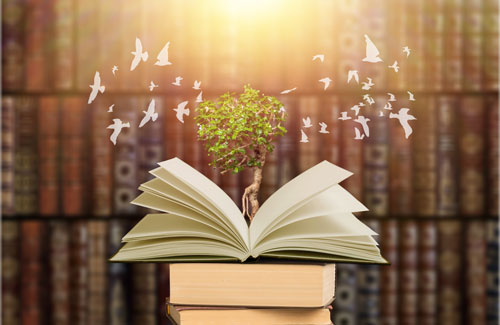 We all want students to gain a love for reading. That is why promoting literacy is the crux of a Love My Library Book Fair. Supporters are more likely to donate to an event that promotes literacy, and a reading challenge can really bring publicity to an event.
4. Love My Library grows a home library while helping a school library!
What's a reading challenge without books? With Love My Library Book Fairs students get to pick the books they want and then gather supporters to help them get those books!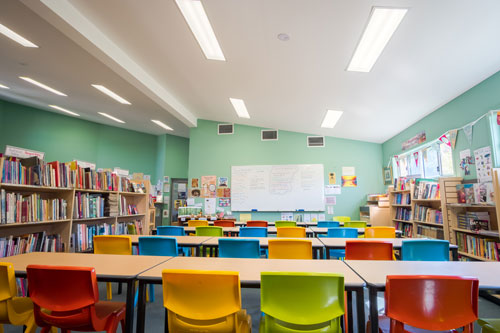 At the same time students are gathing supporters for their book picks, the library is also raising money. It is a win-win.
All of this combined with a reading challenge make for an event students will remember and look forward to year after year.
See how you can combine a reading challenge with a Love My Library Book Fair! Sign up for free!
Read-A-Thon is Perfect for a Reading Challenge Because:
1. It gets students excited about reading.
The whole school participates in a Read-A-Thon. There are options for different rewards, whether they are ones provided by Read-A-Thon, provided by the school, or both.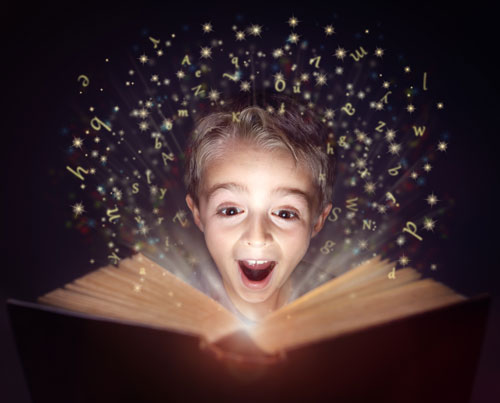 Students get to log minutes of reading time. Prizes can be offered for different reading goals. There is a level of excitement that comes with a schoolwide Read-A-Thon. All the students get excited about reading.
It's a perfect match for a reading challenge since students are already striving towards reading goals to tell friends and family about and to possibly earn various prizes.
Many schools host a Read-A-Thon year after year. Students can't wait to participate in their first or next Read-A-Thon!
2. It's a reading challenge that raises money for the school.
A common suprise for schools who first hold a Read-A-Thon is just how much money they are able to raise. A second suprise is just how easy it is to host a Read-A-Thon.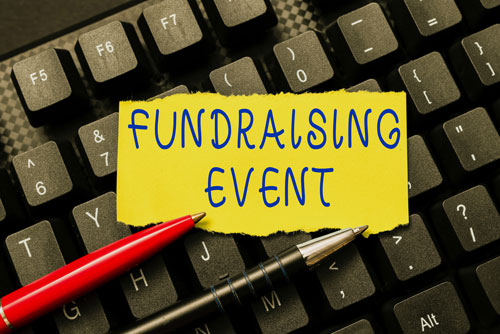 The added benefit of raising money during a reading challenge is hard to pass up. So many schools are underfunded that a fundraiser like this is a real help.
The reason so many schools hold a Read-A-Thon as an annual event after their first one is because of how excited the students are when doing one, how much money is raised, and how easy it is. You can take your reading challenge to the next level by hosting your own Read-A-Thon!
3. Friends and family get to support and encourage their loved one in their reading challenge.
Readers love getting the support of family and friends who want to encourage them to keep reading. Supporters are able to leave messages for their reader to encourage them.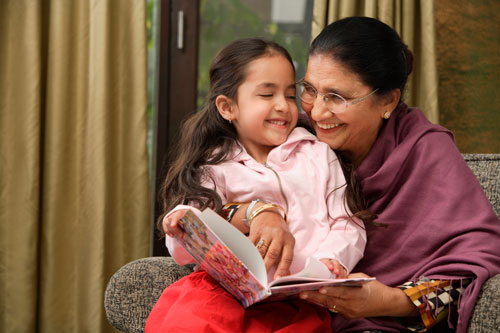 Encouraging a reader in their reading challenge means as much or even more to the supporter as it does to the reader.
Supporters all want to see their reader develop a love for reading. They know how important literacy is for their loved one's future. Giving a donation to encourage their reader is a gift of love and the reader gets to understand just how important reading is.
Other Reading Challenges for Kids:
1. Different genre every month
With so many genres to choose from, sometimes it is hard to pick one. Then there are so many great books in each genre, without a plan it is easy to get stuck in just one.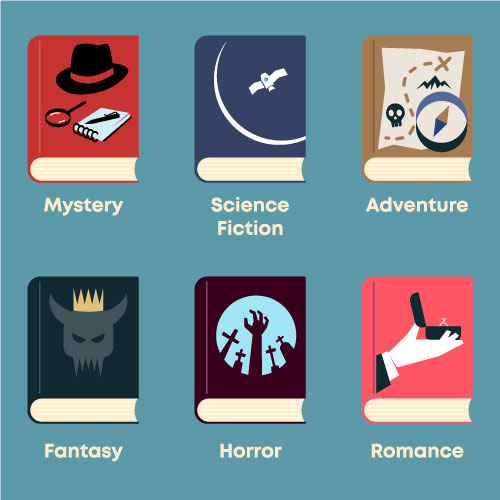 This challenge has you pick twelve different genres you'd like to read from and then read from one a month. What genres are there to pick from?
Some of the more popular are fantasy, young adult, children's, literary fiction, science fiction, suspense/thriller, romance, and historical.
But don't forget magazines, comic books, and manga. Pick the ones you like the best, then pick a work from each. Alternate longer reads with shorter reads so you can get them all in.
2. Make your own list
Instead of picking by genre, you can make your own list and then find books that meet it. An example could be to pick a book with a dragon in it.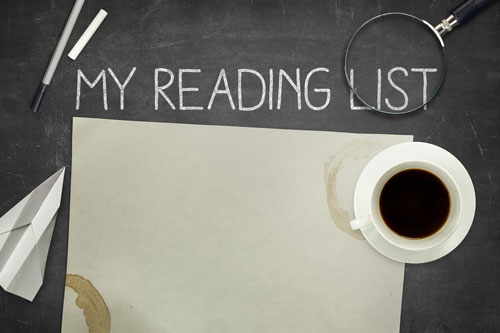 Or pick a book based in a certain place or a certain time. You could choose a book about books. Pick something with a princess or a book where the main character is not a human.
The key is to make your list fun and have fun finding books that meet the qualifications of your list.
3. Read a chapter a day
It could be that the real challenge is making sure to read every day. Sometimes schedules just get too filled up and it is hard to make time for things we really want to do.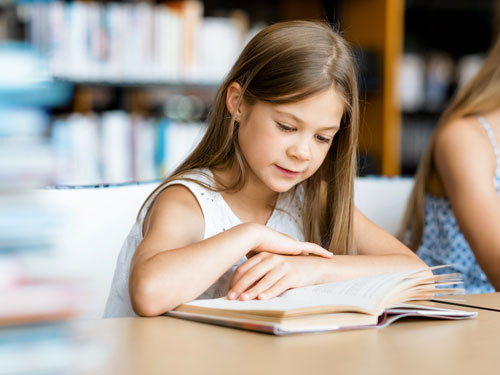 So if making time is the challenge, then giving yourself a goal of reading at least a chapter a day will a great goal. If you do something over thirty times in a row it becomes a habit.
Reading a chapter a day for a month is a great way to make reading a daily habit!
4. Read in different places
This challenge isn't so much about what you're reading but where you're reading. This can be fun because you get to make the list of places you want to read at.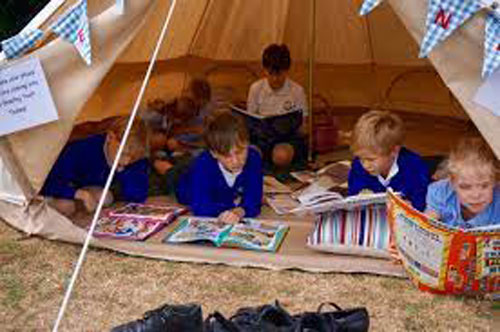 There could be simple goals like reading by water or reading outside. If you get more ambitious you can make a goal of reading under some covers or reading while camping.
The really adventurous can make goals of reading at a cafe in Paris or reading at the Pyramids! Pick your places, make a list, and bring a book!
5. Read through a series
There are so many incredible series of works that this challenge is not hard to plan. Research some popluar series in a genre you enjoy.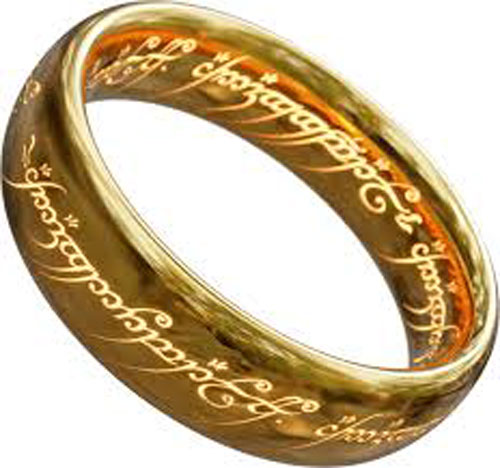 Some series that have become movies are only three books or less, like Lord of the Rings or The Hobbit. Others can consist of a dozen or more books.
The wonderful part about reading through a series is there isn't that getting to know you phase at the beginning of each book. As the story progresses, you are familiar with many of the characters and they have a rich history already established.
6. Read a comic book
There are amazing stories told through comics, graphic novels, and manga. Just because there are pictures does not mean it is not worth reading.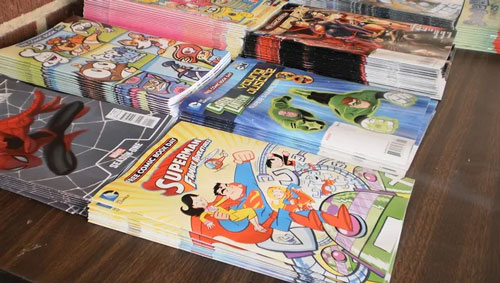 There are many local comic shops that would benefit from your patronage. You can also rent different comics, grahpic novels, and manga from your local library.
Comic book characters are much more well known now than they were years ago thanks to the popular movies based on the comic book stories. Pick one you know or one you don't. Then have a fun time reading about them!
7. Judge a book by its cover
We have all heard the saying not to judge a book by its cover. But there is a lot that goes into creating a book cover. The fun of this challenge is not knowing what you are picking but basing the choice soley off the cover.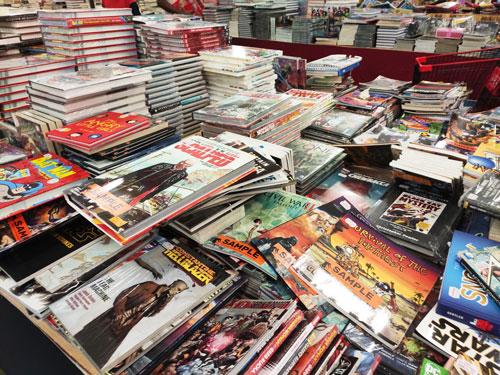 Head to your local library or book shop and peruse the pictures on different books. Try to randomly wander around not paying attention to what section you might be in or what the books actually say.
The goal is to grab a book that has a cover that catches your eye and read it.
8. Read a biography or true story
For this challenge you'll want to pick a true story or a biography. For added intrigue, pick a story or person you have never heard of.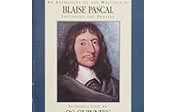 There are some biographies that read like a novel. An example is the life story of Blaise Pascal. He is well known for his contributions in mathematics and science, but his story and writing are just as remarkable.
This is just one example of many. You can even pick a different person or story from different centuries and add that to the challenge.
9. Read a whole book to someone else
Audiobooks have narrators whose voice, tone, and inflection really enhance the telling of a story. They employ different voices for different characters.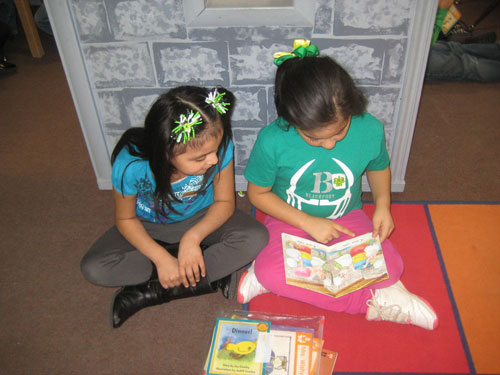 Some great practice in becoming a narrator of an audio book is to read a book to someone else. Instead of just reading it though, try to capture the emotion of different characters in the way you read the book aloud.
Ask for pointers from the person you are reading to on what would make your performance more enjoyable. The more you read to someone, the better you'll get at it.
10. Read a classic
There are a list of classics that should be read. Works by Mark Twain and Charles Dickens are essential. Others like Treasure Island, Twenty Thousand Leagues Under the Sea, and Anne of Green Gables always make their way on a list of must read classics for kids.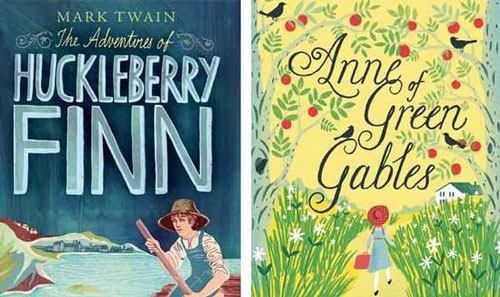 This challenge may take a while, but a list should be made of all classic works that one should read. Then the goal is to go through the list.
Many of the classics can be found as free audio books which can make the challenge easier for some, depending on preference and time. Reading through the classics is always a good use of one's time.