Many libraries today require more funding than what is allocated to them. Besides the ever present desire to have the latest literature, they also provide media resources and in so doing need the latest technology. If you're looking for some lucrative library fundraising ideas, read on library lover!
Our first library fundraiser pick wants to give your supporters a chance to go to Disney!
The Easiest Way To Raise Money For Your Library
Sign up for free today! It only takes 10 minutes to set up your account and kick off the easiest library fundraising program you've ever hosted.
One of the most common ways libraries raise funds is through the support of young readers. This type of crowd funding from supporters of the library comes in different forms and names. Essentially though it is encouraging young readers to gather support through some crowdfunding software so that donors can make donations to the reader's cause in order to encourage them in their reading goals.
Love My Library makes this approach seamless and easy. One person can organize and run a Love My Library campaign. Whether you're a school or public library, Love My Library is the best library fundraising program for you to raise thousands of dollars. Here's a list of reasons why.
1. 90% of Donations Used for Library and Readers
That's right! Compare that to what you might raise holding a book fair.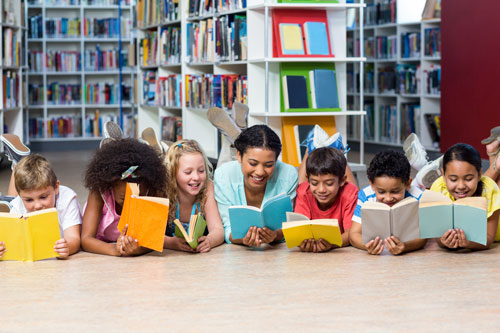 With Love My Library, your library keeps 45% of donations as cash to use at your discretion.
The other 45% readers are able to use on books and prizes.
2. Signup is Free
There is no obligation when signing up.
You can create an account for free.
You can check it out and start your Love My Library event when you want. There is no obligation. What are you waiting for? Sign up today!
3. Supporters Earn Free Books
This is one of the huge advantages Love My Library has over book fairs.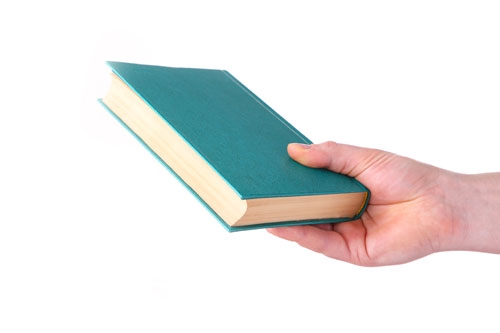 Instead of people having to purchase books as is the case with a book fair, supporters instead earn free books. And the selection of books is much broader than the limited stock of a book fair.
There is no doubt in my mind that this is the best library fundraiser anywhere!!
4. The Program is Automated
Love My Library uses the latest in technology so that supporters can gather donors from across the world by using the platform to send texts, emails, and share on social media links for donor support.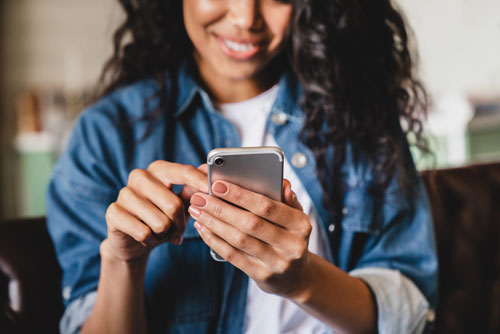 The more donations, the more books they can earn, and the more money you raise!
Donations can be made over any platform.
Most donations are made over a mobile device.
The easier it is to give, the more money you're able to raise!
5. No Volunteers Required
Because the system is so automated there isn't a need for a plethora of volunteers.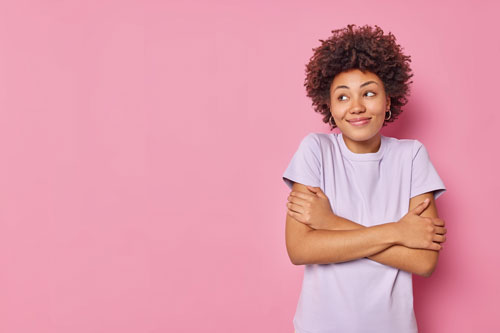 That's not the case with a book fair.
With Love My Library, one person can organize and run the whole campaign while supporters earn books and the library raises more than they ever have before.
Sometimes it is hard to enlist people to help.
Everyone is busy and we understand.
That's why Love My Library makes it simple. You can run it all solo because it's that easy!
6. No Need to Handle Money
With Love My Library there's no need to worry about keeping track of money. The Love My Library library fundraising platform handles all transactions.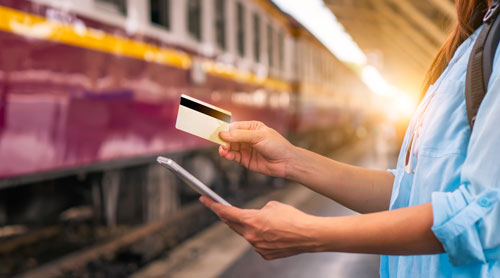 Donors are able to donate through their mobile device or personal computer. It's that easy.
There's no hassle of giving change, no need to keep track of funds, and no worry about holding money or wondering if calculations are correct.
You sit back and watch your Depot Dollars accumulate!
7. No Inventory to Manage
This really is the easiest library fundrasing program you'll find!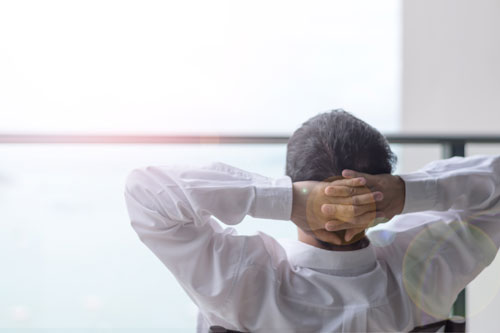 There are no displays to set up and number of books and goods to keep track of. There are no candles, calendars, or cookie dough tubs to peddle.
There's no need to spend time keeping track of items. There's no need to have extra space to store the items.
You have enough on your plate.
With Love My Library, it's all automated!
If you're looking for some other Library fundraising ideas, here's a list to help!
Top 10 Library Fundraising Ideas:
1. Love My Library
The premiere library fundraising program.

Using Love My Library, the fundraising process is streamlined so all that is needed is to sign up, create an event, and then students create donation pages to send to family and friends and raise money. Love My Library allows students to choose books from a pre-curated selection of best-selling titles!
Sign up for free to kick off a virtual fundraiser that students, sponsors, and community members will be inspired by!
2. Read-A-Thon
Earn money while encouraging students to read.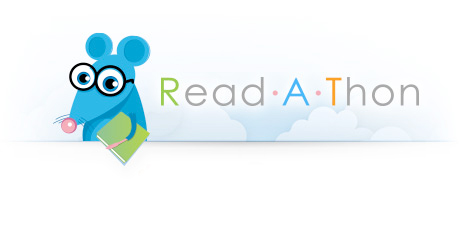 This proven fundraising program will have you raising thousands of dollars with minimal effort. The average participating reader raises over $90..
Everyone wants to support students reading. Read-a-thon makes it easy. It promotes literacy while raising funds for your library. It's a win win!
3. 5k
Putting on a 5k to raise money is a common practice.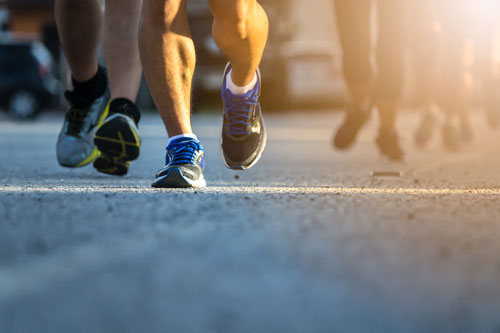 Many runners are just looking for their next 5k to race in.
So why not use that to your advantage and put on a race that raises money for the library. Have t-shirts made that promote the race and the library. Organize a place to have the race. Research how much 5k's usually cost and price accordingly. You will raise a good amount of money and can even make it an annual event!
4. Write-a-thon
Organize an event where supporters gather donations encouraging them to write.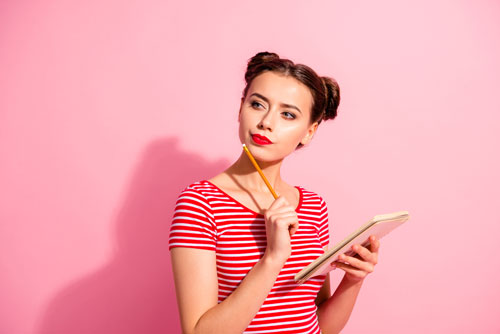 Pick different genres for different times during the event. Have contests for each genre and assign volunteer judges.
Keep the pressure low and rules short, allowing supporters to write through whatever method they choose, whether it be pen/pencil and paper, keyboard and word processor, slate and chalk, paint and canvas, or even etch-a-sketch! As long as everyone is having fun, your event is bound to raise money!
5. Book Fair
Buy some high demand books at discount if able. Have them as a prominent feature at the event.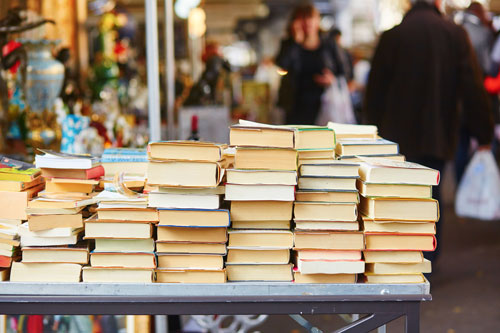 Collect books that are on their way out and have a bargain section or a bargain bin.
Invite patrons to donate books and funds!
Advertise aggressively through traditional means and social media. Hold the event during a holiday where a lot of people have the day off. Enlist volunteers to man areas and conduct transactions.
6. Book Auction
Another productive and profitable way to clear out old stock is to hold an auction.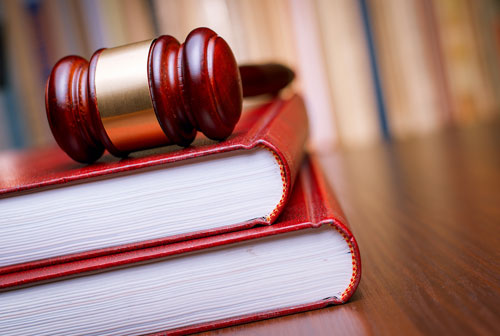 Enlist a volunteer or 3 to be the auctioneers. Get the word out by advertising through conventional means and through social media. Print out flyers to hand out leading up to the event. Ask supporters to contribute books and items for the auction, or to just make donations, monetary or otherwise.
Feature a silent auction table for extra sales!
This is another fundraiser that can easily turn into an annual event for your library.
7. Amazon Smile
Effortlessly raise money while supporters shop on Amazon.

You can register your library into the Amazon Smile program. Shoppers can pick your library as the non-profit they want to support.
AmazonSmile Foundation donates 0.5% of the purchase price of eligible products to your library!
As library lovers shop, they raise money for their library.
8. Amazon Affiliate Links
Here's another way to raise money through Amazon. Create affiliate links of the most popular items you rent out. If people want to buy it on Amazon, they use your link and you get a portion of the sale.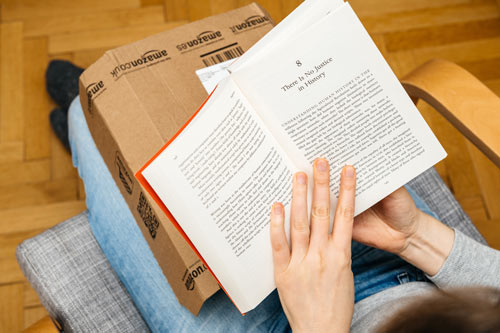 You get up to 6% commissions when your affiliate link is used!
You can create bookmarks with QR codes and have them at the checkout counter and put them in your most popular items.
When someone likes the item enough to purchase it, they have your QR code to guide them.
9. Book Club
Here's a way to get library lovers together and make a little money. Host book clubs different nights focusing on different genres.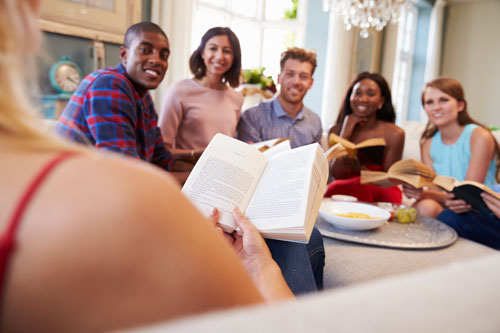 People can sign up for one or more book clubs. You can even base some on age. Feature a book that you sell to members of the club.
When the book club meets, you can sell refreshments!
Keep a fun, inviting, upbeat, social atmosphere. Decorate for different holidays and themes. Make book club night the place to be!
10. Book Club Restaurant Nights
It's still book club nights, but instead of meeting at the library, you enlist local restaurants to host.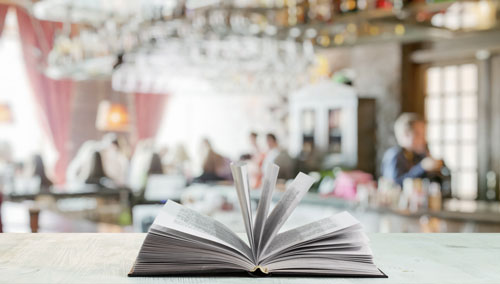 You talk to local restaurants and on book club night a portion of the sales go to the library!
Have different venues picked out for different clubs on different nights. Tuesday is a great night to start as it is normally the evening restaurants get the least business.
When you have several book clubs going at different venues, try and mix up the venues to keep things interesting.
With planning and forethought your library can bring in the funds you want to raise. Just be sure to keep things light and fun!